Quick quiz: Who's the biggest Norwegian film star in the world?
Err, Morten Harket in the 'Take on Me' video?
Wrong. The correct answer is Aksel Hennie, not yet a household name in the UK, but an unlikely heart breaker in his native Norway - think Steve McQueen of the fjords - and about to break through to overseas audiences, with his role in the forthcoming 'Hercules'.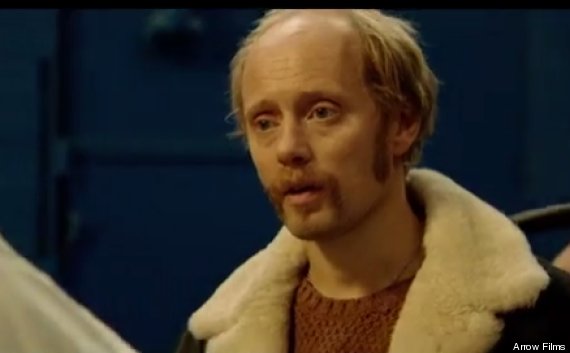 Aksel Hennie - an unlikely-looking superstar in Norway, about to enjoy fame further afield
An actor celebrated for doing his own stunts, he famously spent days cowering in a compost toilet for his lead role in 'Headhunters' (his co-star, 'Game of Thrones' star, Nikolaj Walder-Costau told me, "Aksel was busy doing all that, I'd rather sip a latte").
In Pioneer, Aksel spent days under water for his role of Petter, a deep sea diver embroiled in a corporate battle between Norwegian and American oil companies as they strive to build a pipeline on the ocean bed, and mint the lucrative natural resources beneath.
Obsessed with reaching the depths necessary to carry out the work alongside his brother (Wes Bentley), Petter is catapaulted into a conspiracy, when a tragic accident changes everything, and he is forced to confront an industrial machine determined to keep his silence.
It's a thriller of a film, with elements of 'Argo' and a reminder of those great 1970s political thrillers starring William Holden and Robert Redford. No wonder George Clooney's production company has snapped up the rights to the US remake. But do yourself a favour, and enjoy it first in its original Norwegian. You won't be disappointed, and you won't be able to take your eyes off Aksel Hennie. He earned every bruise he got filming this!
LIKE US ON FACEBOOK | FOLLOW US ON TWITTER