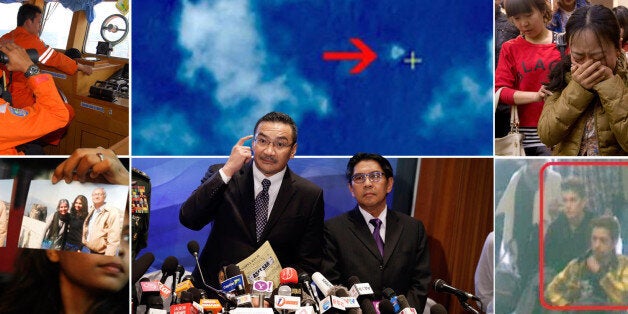 The mystery surrounding the missing Malaysia Airlines passenger plane deepened on Thursday morning after the Malaysian Transport Minister robustly dismissed a number of reports.
As the search for the doomed Malaysian Airlines plane entered its sixth day, officials have confirmed they still know nothing, with a press conference this morning ending with lots of denials, little new information and still no sign of the plane.
There was yet another dramatic twist as Transport Minister Hishammuddin Hussein denied reports the missing Malaysia Airlines passenger jet may have flown for four hours, escalating the confusion over what is already one of the most baffling mysteries in modern aviation history.
"This is a crisis situation, it is very complex," Hussein said defending Malaysia's handling of the search.
"There is no real precedent for a situation like this. The plane vanished," he said.
"Malaysia has nothing to hide," he said. "It is our duty to follow all leads and we will not give up."
The flight carrying 239 passengers — including four Americans — broke contact about two hours after it took off from Kuala Lumpur.
US counter-terrorism teams were said to be pursuing the possibility that the plane and its passengers were diverted to an undisclosed location "with the intention of using it later for another purpose."
But Malaysia Airlines chief executive Ahmad Jauhari Yahyain insisted that Rolls Royce and Boeing received no more contact with the plane after 1.07am on Saturday morning.
Planes were sweeping an area of sea where Chinese satellite images had shown what could be debris, but Datuk Azharuddin Abdul Rahman, the head of Malaysia's Department of Civil Aviation, said: "There is nothing. We went there, there is nothing."
Hussein confirmed Malaysia had contacted the Chinese embassy who notified them that the images were released by mistake and did not show any debris from MH370.
Vietnamese officials previously said the area had already been "searched thoroughly".
The press conference also revealed the flight code MH370 is to be "retired" as a mark of respect to the likely victims of the missing flight.
In its latest briefing on the missing plane the airline said Thursday: "As a mark of respect to the passengers and crew of MH370 on 8 March 2014, the MH370 and MH371 flight codes will be retired from the Malaysia Airlines' Kuala Lumpur-Beijing-Kuala Lumpur route.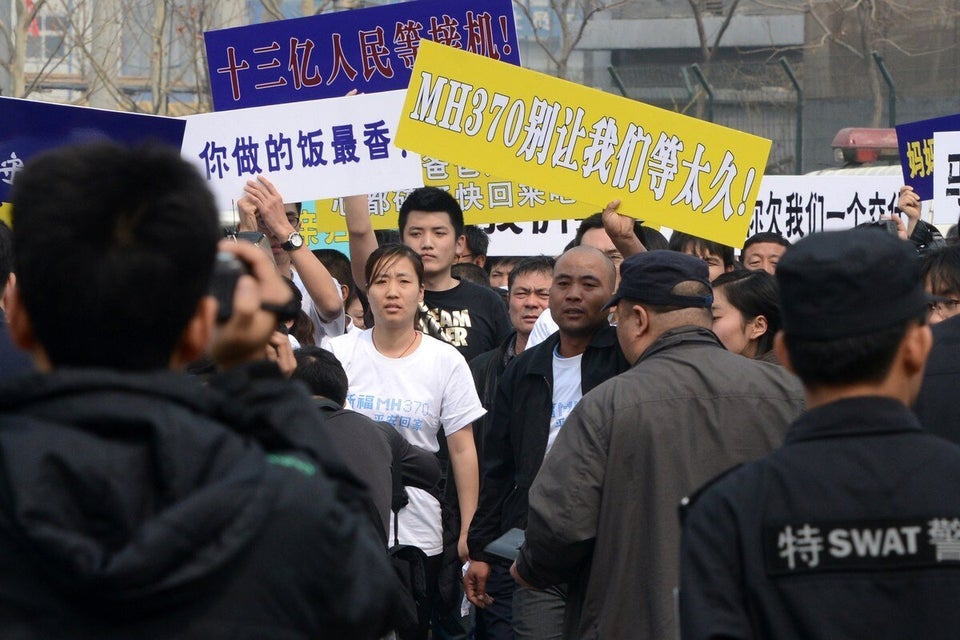 Malaysia Airlines Flight Disaster In Pictures
Related