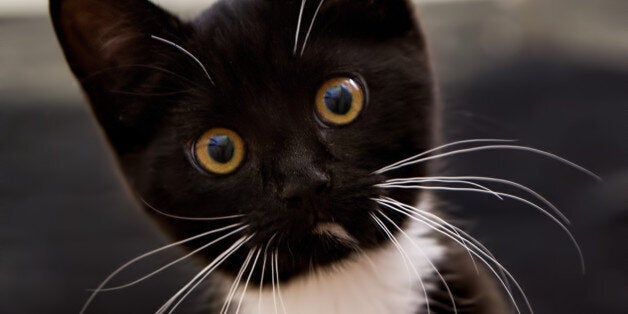 A woman has been jailed for 14 weeks for microwaving her kitten in punishment for it attacking her goldfish.
Laura Cunliffe, 23, admitted putting black-and-white Mowgli into the oven and turning it on for five minutes after finding the remains of the fish on the floor, Barnsley Magistrates' Court heard.
Cunliffe said she rescued it after about a minute, when she realised what she had done, but the kitten died later.
District Judge John Foster said that act was it "was an act of utterly horrendous cruelty" and he had to jail Cunliffe today as a deterrent - a decision that caused outrage among her family in the public gallery.
Mr Foster had been told by Cunliffe's solicitor, Alan Greaves, that his client has longstanding problems with psychotic depression and has been sectioned under the Mental Health Act 20 times.
As the defendant was led away in handcuffs, one member of her family shouted: "She doesn't know what's happening - she hasn't a clue."
Another shouted: "This is a failure of medical services, judge."
Mr Foster told the defendant: "This was an act of utterly horrendous cruelty on your part on an animal that, as far as I could see, had come to trust you and rely on you."
The district judge said Cunliffe's actions were "inexplicable".
Cunliffe, of Hoyland, Barnsley, admitted one charge of causing unnecessary suffering to an animal at a previous hearing.
She was banned from keeping animals for life and was told she cannot apply to have this ban reviewed for five years.