"You f******* want some, do ya?"
…is hopefully how the auctioneer will start the bidding on a selection of memorabilia from 60s East London killers the Kray twins, which is due to go under the hammer at JP Humbert's in Towcester next week.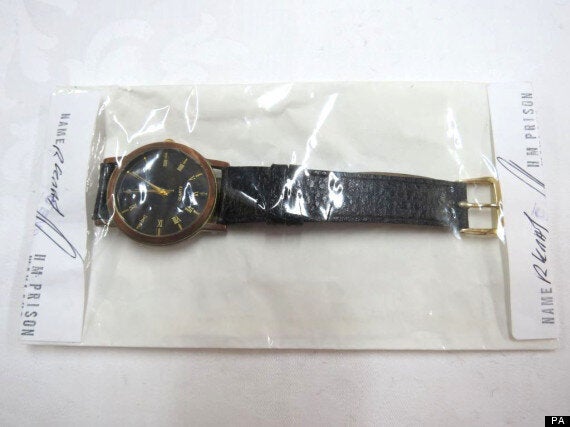 The quartz, black-strapped wristwatch belonging to Ronnie Kray
The items that belonged to the notorious murderers include a carefully-thumbed Bible and a worn wristwatch. The lots belonged to Ronnie Kray, but were passed to his brother Reggie after his death in jail.
Also up for sale is a painting, gifted to Ronnie in 1999 by violent psychopath Charles Bronson, with an inscription on the back that reads: "To Reg, from your friend, Charlie Bronson".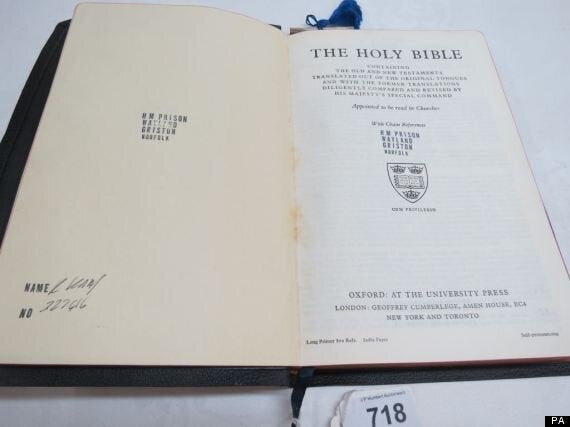 The Bible belonging to East London gangster Ronnie Kray
According to the Jonathan Humbert of the auction house, the Bible boasts the placement of three original bookmarks which pick out "chapters on judgement and damnation".
"For example, the first bookmark is in Psalms 26, where it reads 'Judge me, O Lord, for I have walked in mine integrity," said Humbert."It goes on: 'examine me, O Lord, and prove me'. Another of the bookmarks picks out the book of Hosea.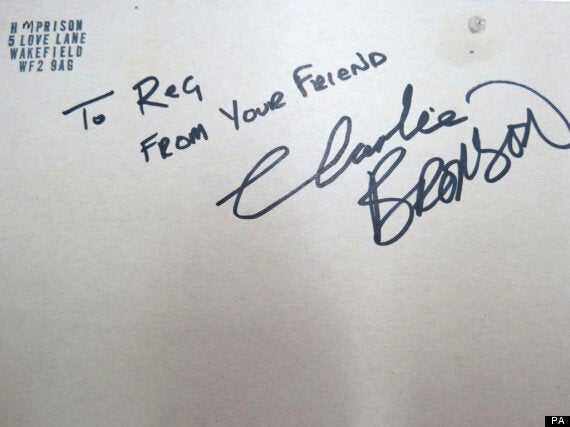 The writing on the back of a painting by Charles Bronson
"We have not touched them, and we are assured the markers have not been moved by the vendor either. So you have on one hand an infamous criminal who thought nothing of using violence to mete out his own punishments, but who here has a copy of the Bible and has apparently picked out these passages on judgement and damnation.
"It is in some ways the opposite of what you might expect these guys to have in their possession."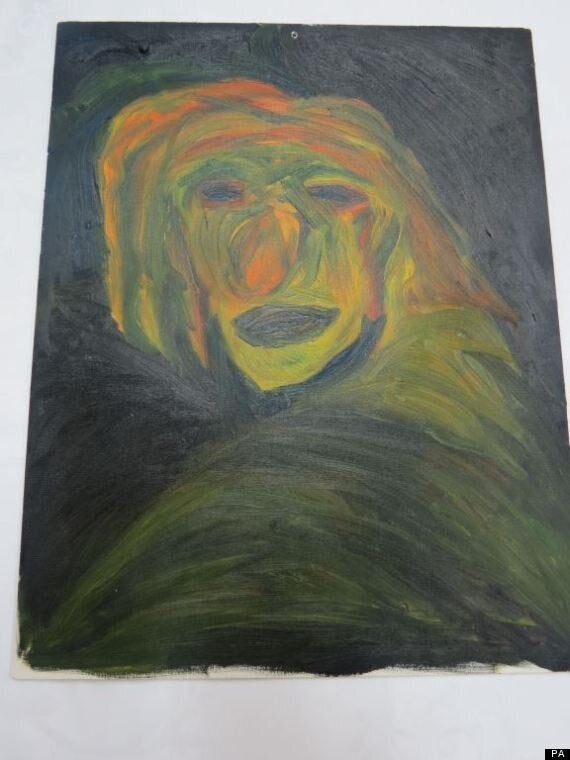 The painting by Charles Bronson which he gave to Reggie Kray
More from the Press Association:
Ronald and Reginald Kray, together with older brother Charlie, were infamous for their involvement running organised crime rackets in London's East End and were both jailed for life in 1969 for the murders of fellow gangsters George Cornell and Jack "The Hat" McVitie.
During their prison terms, Ronnie was held at Broadmoor Hospital in Berkshire, while Reggie was held at jails including the high security HMP Parkhurst on the Isle of Wight.
Ronnie died of a heart attack in prison in 1995, while Reggie died of terminal cancer eight weeks after he was granted release on compassionate grounds because of his illness.