A clubhouse belonging to the Royal British Legion suffered serious damage on Saturday when fire ripped through the building in Hounslow, West London. Eight crews with London Fire Brigade (LFB) were called to the incident on Whitton Road shortly after 4.30pm. The blaze at the two-storey building was extinguished three hours later, and involved almost 60 firefighters.
A spokesman for LFB said: "There was a lot of smoke in the area, so we asked local people to keep their windows closed and to avoid Whitton Road. Fire crews have now brought the blaze under control but we expect to be at the scene for some time to ensure all embers are fully extinguished."
The cause of the fire is unknown at this stage, although there were no reported injuries. At the height of the blaze, a 15m (50ft) plume of smoke could be seen billowing from the roof.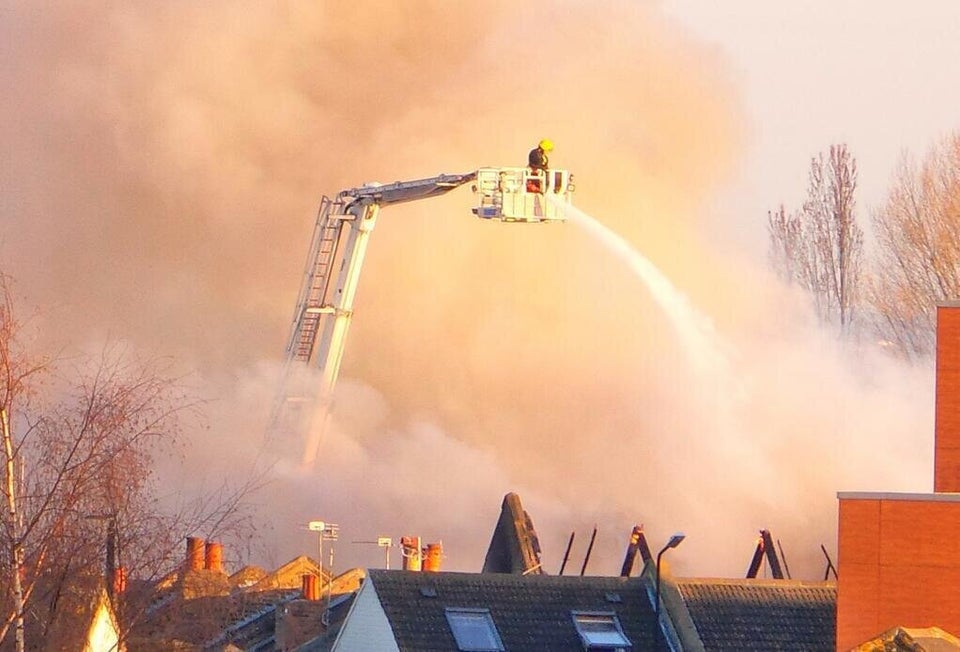 Hounslow Fire
Popular in the Community