Australian Grand Prix chief Ron Walker claims Formula One supremo Bernie Ecclestone was "horrified" at the sport's new quieter era - which could lead to a legal challenge.
Although the arrival of the new 1.6-litre V6 turbo-charged power units produced an entertaining season-opening race at Melbourne's Albert Park on Sunday, the noise level failed to impress.
The screaming sound of the old V8 engine has gone, and in its place is a huskier decibel level, complete with whistles and whirrs from the turbo.
It is a sound Ecclestone knew long ago would not be right for F1, even before the first car hit the track in testing in January.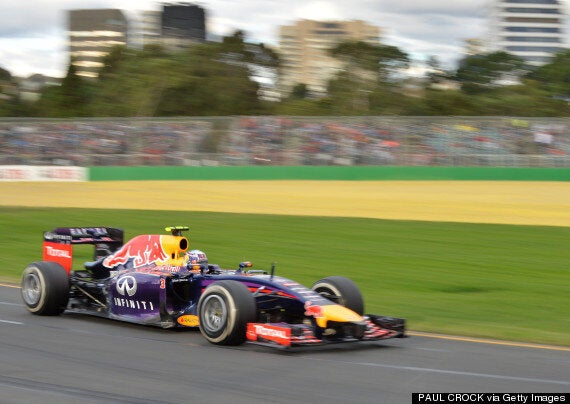 Red Bull driver Daniel Ricciardo races around the Melbourne track on Sunday
Now Australian Grand Prix Corporation (AGPC) chairman Walker, a close friend of Ecclestone, has made his feelings plain to the 83-year-old, to such an extent he is checking the small print in the contracts between the two to see what recourse he may have.
"I was absolutely delighted with the whole weekend, but I was not too happy with the sound," said Walker, speaking to Melbourne newspaper The Age.
"We are resolving that with Bernie. It's clearly in breach of our contract. I was talking to him last night (Sunday) and it's not what we paid for. It's going to change.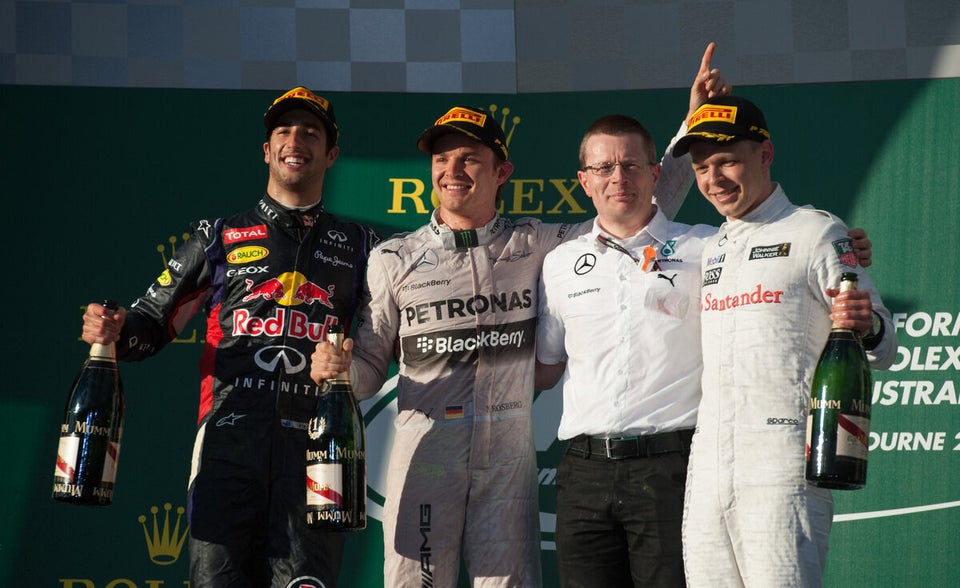 Australian Grand Prix
"He's horrified about it. It will be an issue for all promoters all round the world.
"I walk in the botanical gardens and you could hear the sound of the twin-seater F1 car of Paul Stoddart's sweeping around the circuit, but you couldn't hear these new turbo cars.
"If you sat in the grandstand you could hardly hear them coming down the straight. We (the Grand Prix Corporation) are an entertainment company and we have to entertain the public.
"Everybody was talking about it. When you take the excitement away, you have trouble selling tickets. You have to create demand, and part of that demand is people liking the noise of the race cars."