José Mourinho felt aggrieved by Chris Foy's decision to send off Willian - and then himself - during Chelsea's 1-0 defeat at Aston Villa on Saturday, and his post-match comments are likely to result in punishment from the Football Association.
"Maybe it's helpful that the (Premier League referees') committee doesn't send him (Foy) to our matches," the Chelsea manager said after the game, in which midfielder Ramires was also red-carded.
"I don't have the right to request (that). It's just I think they have to analyse the situation and see if every time he has Chelsea - or not every time - but many times he has Chelsea and problems are there, I think maybe it would be a good decision."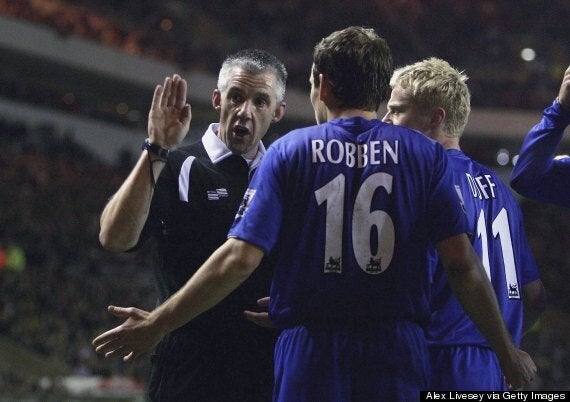 Foy dismisses Arjen Robben for celebrating in 2006
"The last time I remember something similar was in a match at QPR's stadium," Mourinho said.
When informed that it was Foy who took charge of that match, Mourinho said: "I didn't know (that). It's a coincidence."
Mourinho revealed the fact that Foy was to officiate the game had been regularly discussed at Cobham ever since the officials were announced.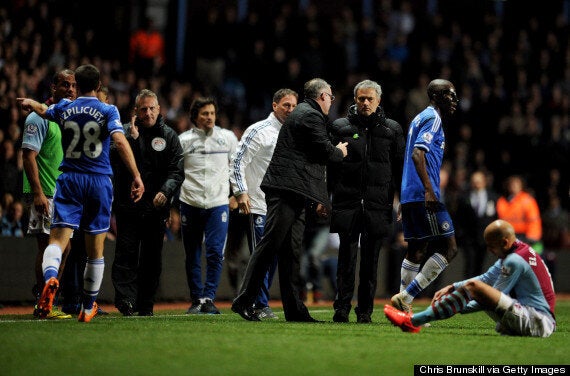 Mourinho was sent to the stands by Foy after Ramires was red-carded
"The players were speaking about it during the week," Mourinho added. "They have a reason.
"I never care who the ref is. I don't want to know. But during the week the players were speaking about the situation and I think from now on the next time we have Mr Foy I have to work my people in a different way."
Mourinho's scepticism over the Liverpudlian referee dates back to Arjen Robben's second yellow card for celebrating a winner at Sunderland with Chelsea's supporters in January 2006. It was the classic jobsworth dismissal, as Foy played the role of the pedantic killjoy, although he effectively upheld the law.
Perhaps more memorably, Foy also sent two Chelsea men off at Queens Park Rangers two-and-a-half years ago. A match made infamous by John Terry and Anton Ferdinand's clash, Foy red-carded José Bosingwa and Didier Drogba in the first-half as QPR held on for a 1-0 win.
In total, he has sent off eight Chelsea players, including Eden Hazard after he kicked a Swansea City ball boy. But which were deserved and which were undeserved?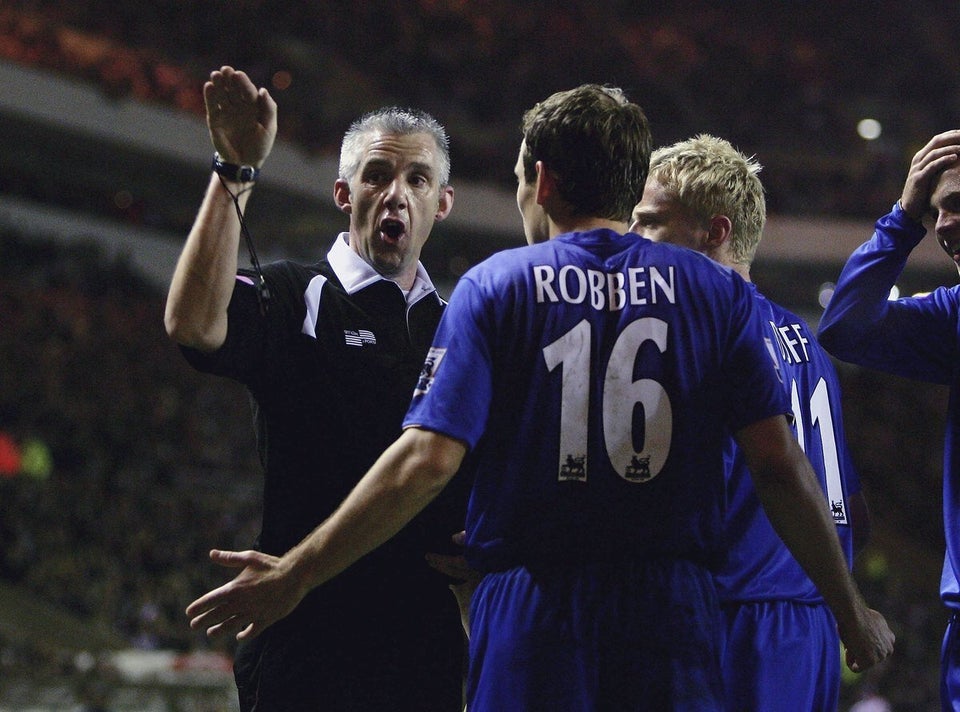 Chelsea's Foy reds