Mafia fugitive Domenico Rancadore has won his battle against extradition back to Italy, after the judge changed his mind based on a decision made in a similar case at the High Court last week.
Mr Rancadore, 65, known as The Professor, was arrested after evading Italian authorities for 20 years. They accused him of fleeing Italy as he faced trial over his alleged Cosa Nostra ''man of honour'' connections.
Senior District Judge Howard Riddle discharged Mr Rancadore at Westminster Magistrates' Court today, and he is expected to walk free - with bail conditions - on Monday afternoon.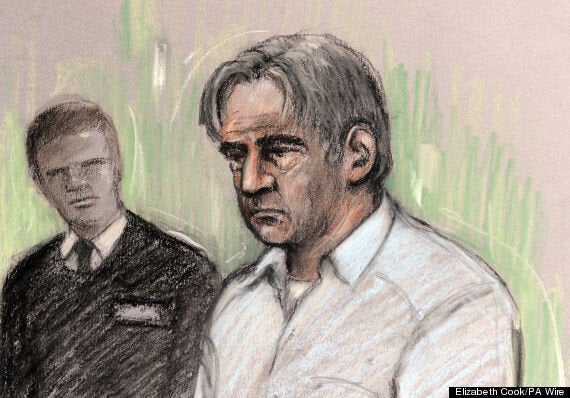 Domenico Rancadore was wanted in Italy over his mafia connections
Mr Riddle told the court today that his original decision was to extradite Mr Rancadore, who has a serious heart condition.
In an original draft, Mr Riddle said he included that he was satisfied the European Arrest Warrant was valid and that extradition was "compatible with the defendant's Convention rights, including prison conditions".
However, in a dramatic turnaround, the judge said he changed his mind following the ruling in a similar case involving the Court of Florence and Hayle Abdi Badre at the Royal Courts of Justice last week.
That judgement stated that there was an insufficient assurance that if Badre was returned to Italy he would not face "the risk of being exposed to prison conditions that would breach his Article 3 rights".
Mr Riddle said: "The judgement of the administrative court is binding on me.
"The higher court accepted that a similar assurance given in that case was in good faith, but was not sufficient."
He added: "I cannot distinguish this case from Badre.
"While it is true that I heard more up-to-date evidence than was available to the court in that case, my intended decision, as expressed above, was based squarely on my acceptance of an assurance that has recently, and in similar circumstances, been rejected by a higher court."
In the case of Badre, the written judgement said: "...the assurance in this case is insufficient to persuade me that, if the Appellant were returned to Italy, he would not face the risk of being exposed to prison conditions that would breach his Article 3 rights."
Two European arrest warrants were issued for Rancadore last August, and his counsel, Alun Jones QC, told a previous hearing that the difference between them was significant.
Mr Jones said the level of crime had been elevated in the second warrant, adding that it was a "deliberate decision taken to prejudice this man's rights".
Today, Mr Jones described the second arrest warrant as "dramatic" and "lurid".
Mr Rancadore's solicitor, Karen Todner, said he has been "very misrepresented in the press thus far".
She added: "He made a deliberate decision 20 years ago to walk away from the Mafia and all that is associated with it."
Outside court, Ms Todner, said: "We're all delighted and relieved.
"He's got a serious heart condition so being in prison is very difficult for him."
Ms Todner said Mr Rancadore's wife can take care of him and look after him. "She's very supportive," she said.
The court heard that Mr Rancadore, who has had a stent fitted and suffers from angina, was admitted to hospital last week due to heavy chest pain.
During the extradition hearings, the court heard from law professor and Italian prison expert Patrizio Gonnella who said, through an interpreter, that Italy has one of the highest rates of crowded prisons in Europe.
Speaking specifically about how health is handled in prisons, he said: "Today the matter of safeguarding of health is the biggest, the most critical, issue in our prisons."
He said he has come across many cases of prisoners "living in a state of abandonment".
In his judgement, Mr Riddle expressed appreciation for Mr Rancadore and his family's right to family life.
"He has been here for 20 years. He has a long-standing marriage and children who are now adults.
"He lives in a house owned by his wife. There is no evidence that he was worked legally," he wrote.
Adding: "In considering whether extradition is proportionate to his Article 8 rights, and those of his family, three facts stand out.
"He is a fugitive. I am satisfied his wife and daughter, at least, have known for some time.
"He is wanted to serve a sentence of seven years' imprisonment.
"There is an importance to honouring our international obligations."
Mr Rancadore, who has been in custody, was bailed pending appeal.
He was asked to secure his bail with £20,000 and given a curfew between the hours of 10pm and 2am and 10am and 2pm, as well as signing in at Uxbridge police station once a day.
Mr Rancadore and his wife, Anne, moved with their two children to Uxbridge, west London, in 1994 and lived under the name of Skinner, the maiden name of Mrs Rancadore's British mother.
Today, his wife smiled when the judge delivered his ruling.
At an earlier hearing, she said it would be ''devastating'' if he was extradited.
She told the court this was the longest they had ever been apart.
Police arrested ''Marc Skinner'' under a European arrest warrant on August 7 at the upmarket semi-detached home.
At a previous hearing, Mr Rancadore said he came to the UK to give his children "a good life", and to bring his time in Italy to an end.
He said the maxi-trial in which he was a defendant in the mid-1980s - involving 460 defendants, one of whom was his father - was a "terrible experience".
He said he was looked upon differently afterwards, even though he returned to work as a teacher.
He added: "I was a little bit worried that they would arrest me again."
Asked about changing his name to Marc Skinner, he said it was to end ties with Italy, adding: "This was the only way."
Mr Rancadore said he did not even contact his mother or father back home, saying: "I wanted to end everything with Sicily."
He wanted to be "away from the atmosphere", and said he was "under stress all the time" when he was there.
Mr Rancadore added: "I try to live the best I can."
At that earlier hearing, he said he was "not well at all'', with pains in his chest, adding: "I feel destroyed."
Solicitor Ms Todner said that Mr Rancadore's family are "very emotional" following the ruling.
In a statement, she said: "He made a deliberate decision 20 years ago to walk away from the Mafia and all that is associated with it.
"He has led a blame-free existence in the United Kingdom where he has resided peacefully with his wife and family.
"I suspect that this case is not yet over but I hope that this judgement is an indication of a successful final outcome."