It only took five seconds, but the Sky Sports producer's timing was impeccable. Manchester United were 2-0 down, Nemanja Vidić had just been sent off and Kopites were crying "Olé!" as Liverpool outplayed their adversaries. It was time to gauge Sir Alex Ferguson's reaction.
Ferguson's flushed complexion was possibly a combination of anger and embarrassment. Anger that a team who finished 28 points behind United only 10 months ago could come to Old Trafford and outclass the champions with alarming ease, and embarrassment he appointed a manager who has not produced a shred of evidence in over eight months to suggest he was his appropriate successor.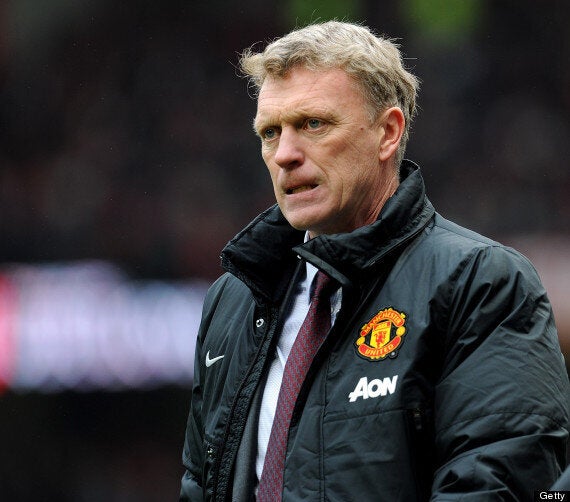 Moyes is losing support at Old Trafford
Ferguson has turned down his support for Moyes. In October, he said: "For David, winning a trophy would be a fantastic achievement. The key for David is not to look to do anything better or less but just to maintain what the club has been for 20-odd years. No matter what it is - the League Cup, FA Cup, European Cup or Premier League."
Earlier this month, with a trophy now as unlikely as Juan Mata in the No.10 role, he noted: "They'll be all right. It's early days and there've been a lot of changes."
Ferguson is backtracking, and some United officials want change. Moyes retains Ferguson's support, and that of Sir Bobby Charlton, two key figures whose own legacies could be tainted over the handling of last summer's transition, yet United cannot afford to succumb to their romantic idealism again. It was ludicrous Ferguson was allowed to make such a blinkered appointment last year.
Sponsors are becoming jittery, the Glazer family owners are "nervous" and even if United overturn their two-goal deficit against Olympiakos tomorrow night, it could merely be a stay of execution for Moyes. Their dismal displays against the top four would make a quarter-final meeting with one of European football's elite sides one to dread, rather than savour. In under a year, Moyes has instilled fear into a club which bullied teams for two decades.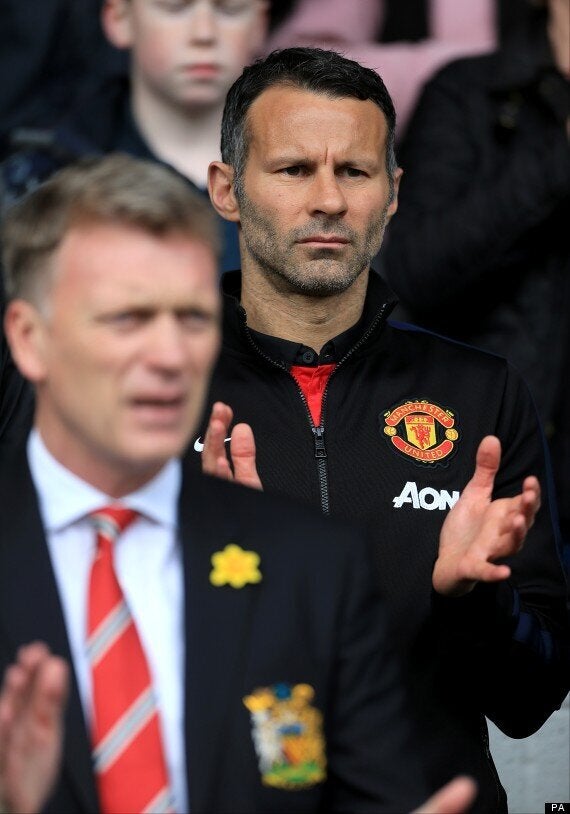 United have denied there was a fallout between Giggs and Moyes
Chelsea came back from two goals down at the same stage of the Champions League against Napoli two years ago and went on to win the competition. The key difference was they sacked manager André Villas-Boas between the two legs. At any other major European club, Moyes would not have survived this long.
Players have undermined him. There have been stories of dressing room fallouts. An incredulous José Mourinho, when he discovered Moyes would replace Ferguson, reportedly said: "But he's won nothing!" He's not the only one to have used words to that effect.
Moyes has allies in the dressing room like Wayne Rooney and Patrice Evra, but there are divisions. Much hinges on Ferguson disciple Ryan Giggs. As United players celebrated their 2007 Premier League title win in the dressing room with chants of "That boy Giggsy, he's won it nine times," they suddenly rejigged it. "That boy Giggsy, he'll win it 10 times." Moyes' dressing room is bereft of such confidence.
Positive results against Olympiakos and Manchester City next week (with an awkward Saturday trip to West Ham sandwiched in between) would mask Moyes' numerous shortcomings. He is too negative, too pragmatic and too rigid with his formations. He is indecisive, something Evertonians long since pointed out, and is about as inspirational as a Michael Carrick interview. In their latest magazine, the Redissue fanzine have mocked him up as "Mr Demotivator".
"Let's get in shape for this tough spell," reads one speech bubble. "More effort and we'll nick a draw or two. Come on! It's fun being the underdog." Even the diplomatic United We Stand is feeling mutinous.
The list of possible successors are all superior alternatives to Moyes, too. Jürgen Klopp, Louis van Gaal, Diego Simeone, Antonio Conte and Laurent Blanc may not have managed in England but they have all brought silverware to their clubs. The prospect of Giggs succeeding Moyes is misguided idealism. United have already cut corners in the transfer market and with the coaching staff.
United fans' support on Sunday was defiantly superb. "Twenty times, 20 times, Man United," they rammed down cocky Kopites' throats, "playing football the Sir Matt Busby way." It was also a subtle message; Moyes's own ditty about "playing like Fergie's boys" is scarcely aired these days. The supporters have not lost faith in the club, but they appear to have lost faith in the manager.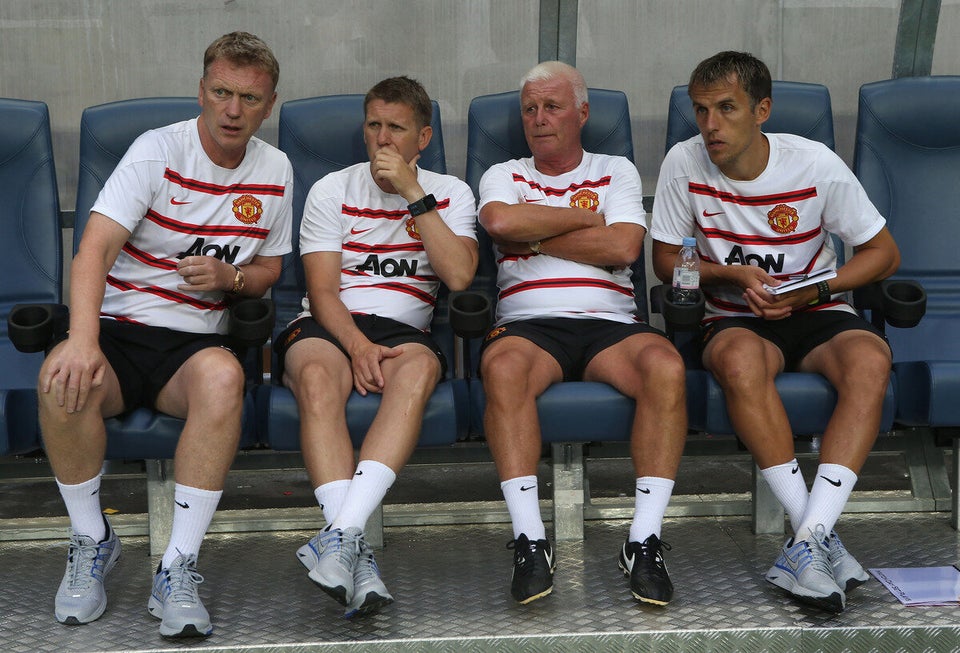 David Moyes looking lost