Galatasaray striker Drogba is back at Stamford Bridge tonight for the first time since he ended he signed off his Blues career by scoring the winning penalty in the 2012 Champions League final.
Reports surfaced earlier this year Mourinho had offered the Ivorian a coaching role and the Chelsea boss anticipates Drogba will one day return.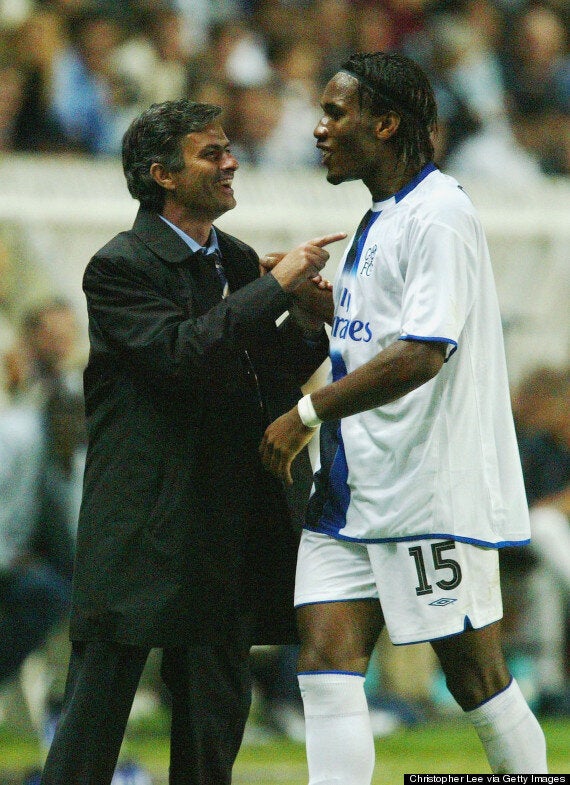 You're coming back here: Mourinho expects Drogba to return to the Bridge
"I don't think it's the right moment to speak about it," Mourinho said. "He's a Galatasaray player. We know he's a free agent. We know he finishes his contract at the end of the season, but we know it's not the right moment (to discuss it).
"I think it has to happen one day. When I don't know. As a player, as a coach, as an ambassador, next year, in four, five years, in 10 years, I don't know.
"But when a person represents so much to a club and when a club represents so much to a person, and that's the case, I think he has to be back one day."
Drogba was asked if he could see a future at Chelsea, and said: "Of course, but just not now. I still want to play."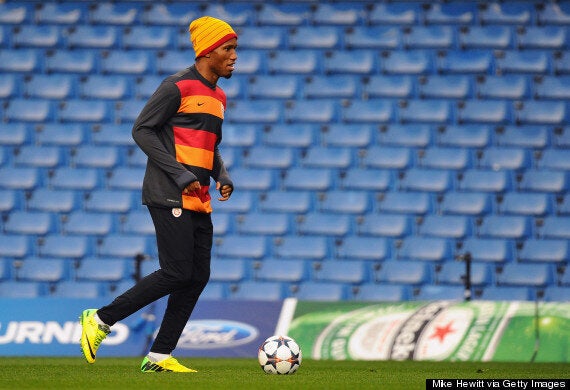 Drogba back at the Bridge, in Galatasaray colours, on Monday night
The Ivory Coast striker admitted he would feel mixed emotions when he was asked if he would celebrate the winning goal at Stamford Bridge, if he scores it.
"With all the respect that I have for this club, for the fans and for the players, I might not celebrate, but if we win I'll be happy," said Drogba, who was speaking at Stamford Bridge.
"I'm really happy to come back and to see some familiar faces.
"It's a big game. The Champions League is a big competition and it means a lot for my team. I'll find a way to play.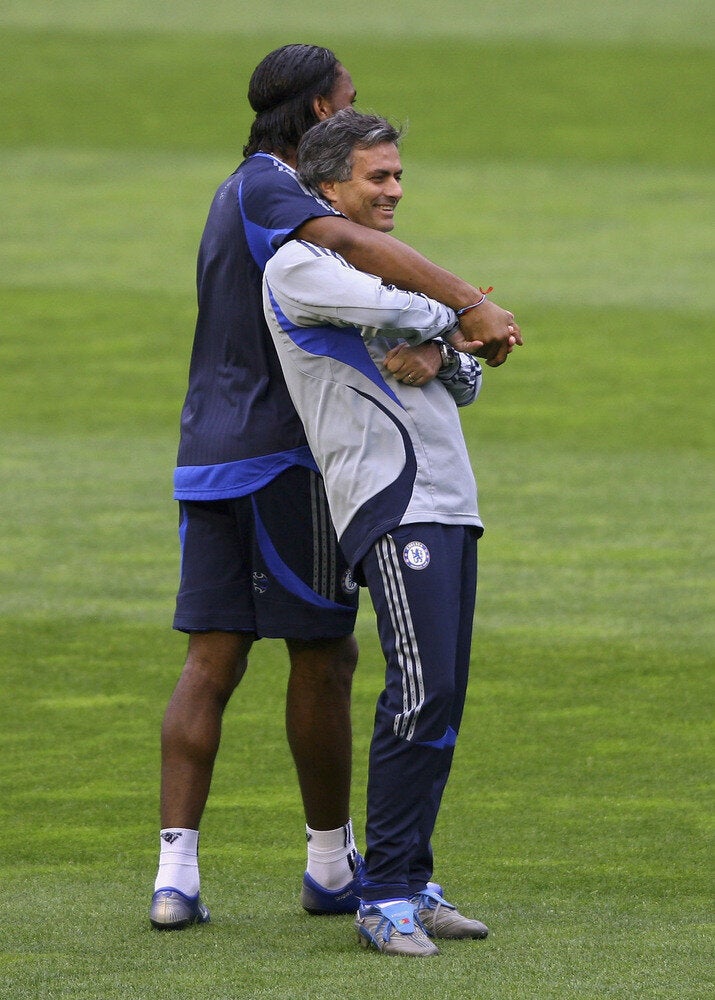 Drogba and Mourinho
"It's very difficult to play against Chelsea, but it's not going to be difficult for me to put myself into the competition mode.
"Now I belong to Galatasaray. I need to be professional.
"Of course there will be emotions. Like the first leg to see my ex-team-mates and also the Chelsea fans in the stadium was special.
"But then there was the game and the game as you could see was tough, was good, with high intensity. I think it's going to be the same tomorrow."
Popular in the Community