Justin Bieber's latest tattoo appears to have been blasted by the very artist who unintentionally inspired the inking - British street graffiti artist Banksy.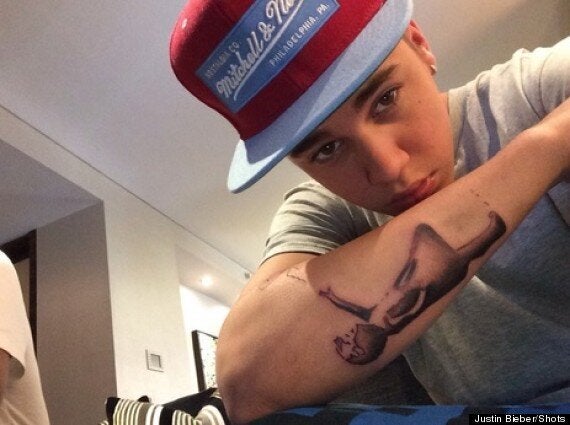 Justin happily showed off his tatt before removing the image from Instagram
Banksy's Facebook fans were even less tolerant of the 'Baby' singer's ink and one jokey comment stating "Amputate under copyright laws" has over 2,500 'likes'.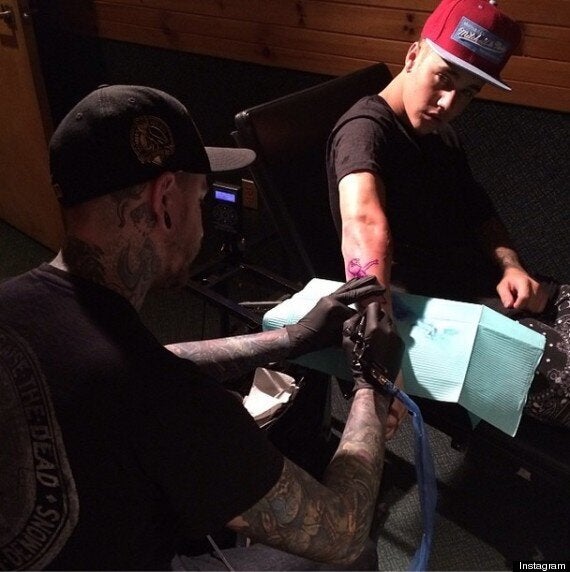 Tattoo artist Glen Hartless shared a snap of the design as a work in progress
Perhaps Justin's just showing off his art knowledge and expressing his sadness at the piece's sale?
Or maybe he just did a quick google search on his iPhone while they got the needles ready - who knows?
Justin has pleaded not guilty to all three charges.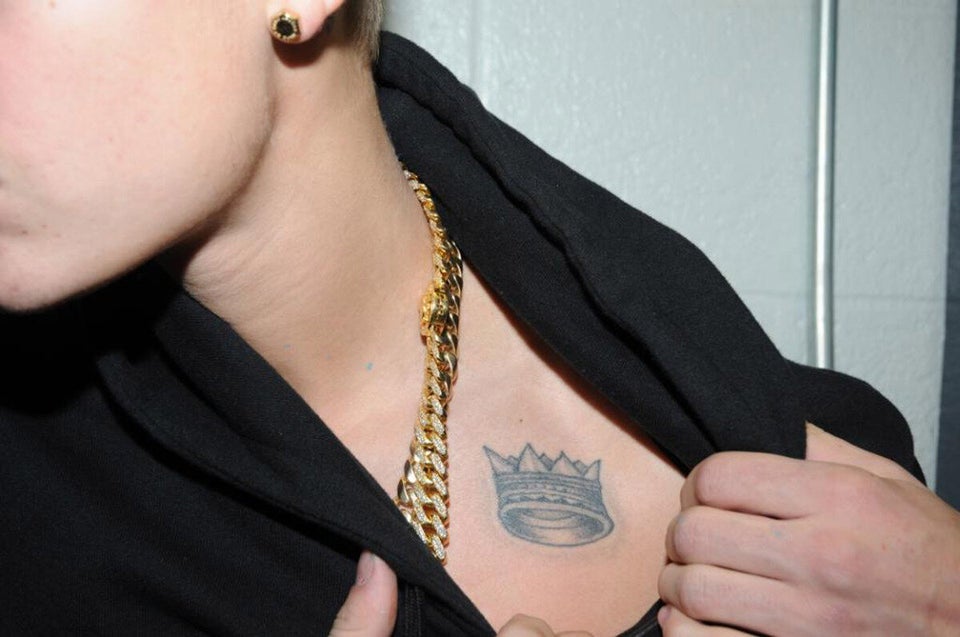 Justin Bieber's Tattoos