'Philomena' has captured hearts across the world since Steve Coogan brought to the screen the story of journalist Martin Sixsmith and the Irish lady he was determined to help find her son.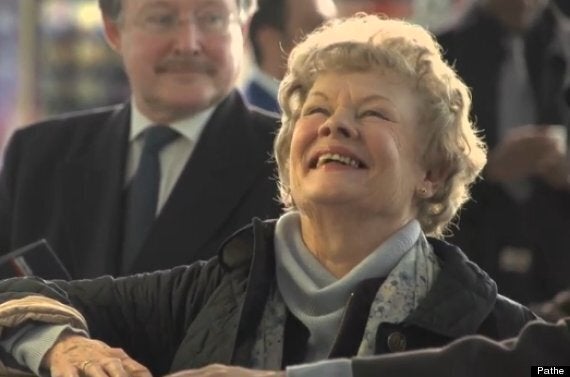 Dame Judi Dench gets the giggles - she reveals Steve Coogan made her laugh "every day"
In our Exclusive Featurette above, Steve, co-writer Jeff Pope (currently on TV duty penning 'The Widower'), director Stephen Frears and lead actress Dame Judi Dench reveal the challenge, and joys, of bringing Philomena Lee's moving story of how her son was taken by Irish nuns and sold to American parents.
Steve Coogan was gratified to win a BAFTA for his adapted screenplay along with Jeff Pope, where 'Philomena' was also nominated for Best Film.
The film was Oscar-nominated too, in both categories, where it lost to '12 Years A Slave' and its writer John Ripley. Dame Judi was nominated at the same events for her leading role, but was pipped on both occasions by Cate Blanchett for her role in 'Blue Jasmine'.
Philomena' is available to own on Blu-ray and DVD on Monday 24 March. Watch the trailer below...