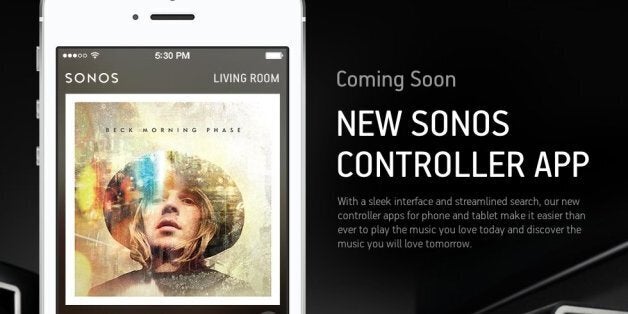 Sonos, the wireless music and speakers brand, has unveiled a dramatic new look for its iOS and Android app.
The new "5.0" update simplifies search and music discovery across Sonos' suite of apps.
Sonos said it would release its new apps starting with the Android version via a beta program, with a later release for Apple devices coming "this Spring".
Features of the new apps include:
Bigger album artwork during music playback
Faster browsing and integrated search
Universal search across all services, meaning you can look for albums on many services at once
Easier exploration of new music services
Clean, darker new look
Sonos added that new versions of its Mac and PC apps would arrive later in the year.
"Sonos is excited to announce that a new look Sonos Controller app is now available for Android users to try in beta testing.

The new Controller offers an array of new features that make it quicker and easier for users to find and listen to their music the way they want. Sonos is committed to constantly improving the user's experience, by not only releasing new and innovative products, but also by improving the software that makes the system possible and making those updates available to all users, for free.

Since the beginning, Sonos has been focused on one thing – giving users an incredible, immersive music experience throughout their homes, simply and enjoyably."
Related