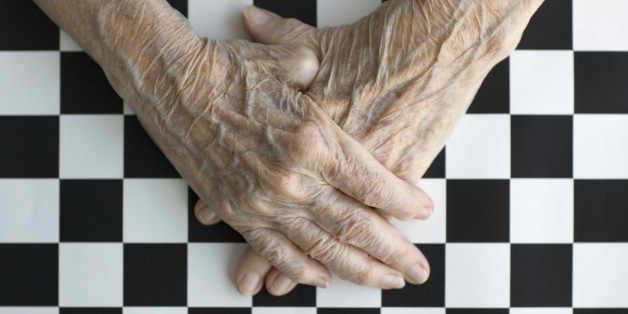 anne de Haas via Getty Images
Alzheimer's disease is known to marginally affect women more than men, but a new report from the US reveals that they also bear the biggest burden when it comes to looking after a partner who has the disease.
Alzheimer's, which is the most common form of dementia, is a progressive loss of brain cells, which tends to affect people aged 65 and older.
It affects things such as memory function, the ability to do things independently and may cause quite distressing personality changes.
SEE ALSO:

Could This Help Prevent Memory Loss?

High-Carb And Gluten-Rich Diet 'May Cause Alzheimer's Disease, Dementia And Depression'
In the US, the Alzheimer's Association reveals Alzheimer's as a disease that disproportionately affects women, both as patients and as caregivers" and says that women in their 60s are twice as likely to get the disease than develop breast cancer.
NBC News quoted advocacy group vice-president Maria Carrillo as saying: "So women are at the epicenter of Alzheimer's disease today, not only by being most likely to be diagnosed with Alzheimer's, but also by being the caregiver most of the time."
Story continues below the slideshow:
Despite the findings taking place in the US, this could be applied to the UK too.
Dementia, globally, is on the increase. The Alzheimer's Society estimates around 650,000 people in the UK have Alzheimer's, and the BBC reported: "Alzheimer's Disease International says 44 million people live with the disease, but that figure will increase to 135 million by 2050."
One of the biggest problems for women who are caregivers, is that the disease can be isolating.
The group analysed data from federal health surveys, the Census Bureau, National Alliance for Caregiving, AARP and its own poll of 3,000 people to show that 18% of women have taken a leave of absence to care for someone with Alzheimer's, and 11% of men have. Eleven percent of women say they have quit their jobs, while 5% of men have. Ten percent of women say they've lost job benefits because of time taken to care for a loved one with Alzheimer's.
The report concluded: "The higher caregiving burden placed on women has many consequences, including higher emotional and physical stress, strained family relationships and lost employment opportunities."
At present, there is no cure for dementia.