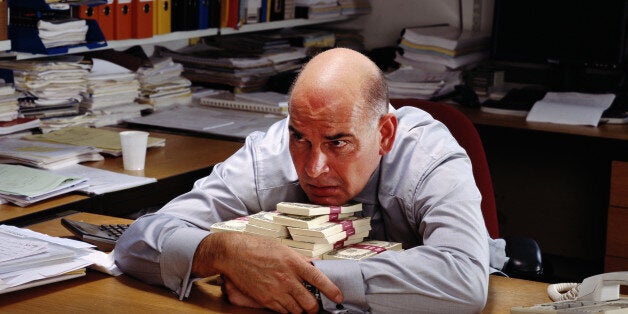 George Osborne's economic recovery is far from secure as firms are still sitting on billions of pounds they have hoarded in cash reserves.
UK firms are sitting on anywhere between £69 billion in cash reserves to £729 billion. The Bank of England puts it at £284 billion, which does not include what firms store in assets like bonds, but is already much higher than £69 billion.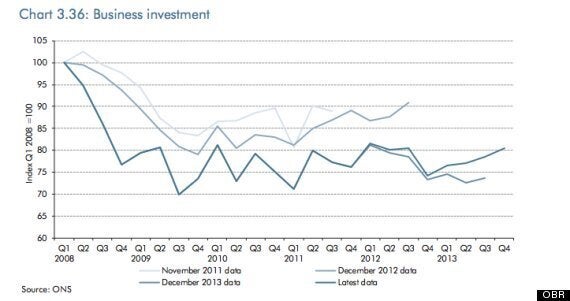 "It remains to be seen whether the recent pick-up in business investment indicates a turning point in investment spending," the OBR wrote.
The OBR upgraded its forecast for business investment to grow by 8% this year, up from 5.1%, and averaging 8.4% per year between 2015 and 2018. This means it will be nearly three years before business investment has returned to its 2008 peak.
The OBR also expects no contribution to growth from net trade and for UK to keep losing export market share, despite Osborne's promises to get Britain exporting.
Samuel Tombs, UK economist at Capital Economics, told HuffPostUK that factors including the upcoming General Election, the Scottish referendum and the UK's referendum on its place in the European Union could make firms think twice before breaking into their reserves to invest.
"Those factors are perhaps making some businesses more reluctant to make the more long term investment decisions at the moment," he said.
George Osborne may have billed his Budget as pro-business, but he may have to do more to get investment back to its pre-recession peak in less than three years.
Related