Michael Gove supplied Ed Miliband with some perfect ammunition last week when he attacked the "ridiculous" number of people from Eton in David Cameron's inner-circle.
The criticism was all the more striking given the education secretary is probably as inner-circle as it is possible to be. The Spectator reported that the prime minister gave Gove, his friends, "a right royal bollocking" for his comments.
Unsurprisingly, Miliband seized on the comments during his response to George Osborne's Budget today. "You know you're in trouble when even the education secretary calls you a bunch of out-of-touch elitists," the Labour leader said.
Spotting that Gove was not on the front bench alongside the chancellor or prime minister, Miliband asked: "And where is the education secretary? I think he's been banished."
Gove was sitting far away, at the foot of the Speaker's chair. Pointing and laughing, Miliband said: "Ah, he's hiding, he's hiding. The education secretary has been hiding. I think he's been consigned to the naughty step by the prime minister."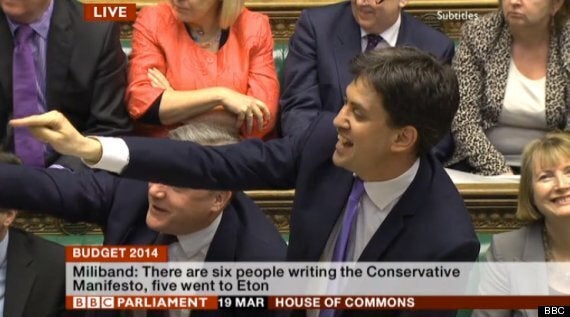 Gove could do little but sit impassively as the Labour leader made fun of him - although he did let a wry smile escape his lips.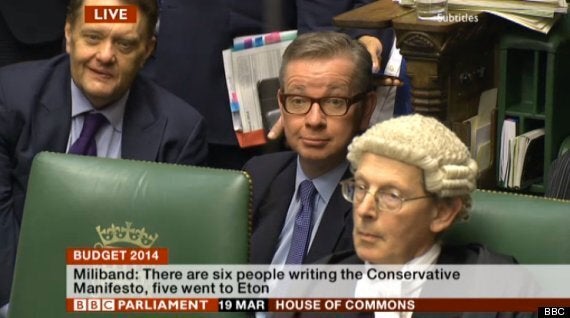 Related