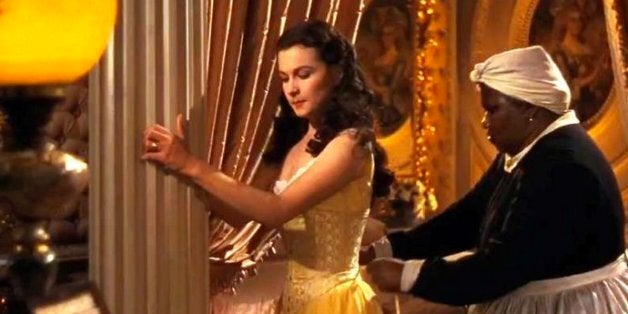 A leading university has denied that its 'Beautiful South' themed summer ball, a celebration of the contemporary American South, was to be named 'Gone with the Wind after a student complained about the film's racist tone to a national newspaper.
Cambridge University says the Hollywood film was never chosen as a theme to promote its 'contemporary US South' event.
The Oscar-winning movie, made in 1939 and starring Clark Gable and Vivien Leigh, has previously been criticised for the way it portrayed slavery and black people.
Student Mamusu Kallon, who was born in Sierra Leone, is quoted in the Independent as saying: "It's a film that glamorises the romantic dreams of a slave owner.
Kallon added: "The black characters fulfil every derogatory racist stereotype of the 'slave' and black people continue to be subject to the modern-day versions of these stereotypes."
Despite the university originally confirming to The Huffington Post that "the committee did first select the theme Gone With The Wind," this statement has now been retracted.
Instead the university says the theme is a 'Journey though the Seasons' with tickets costing up to £129.
Gone With The Wind has caused controversy in the past.
One film critic, writing for the Guardian, accused the film of "throwing a blanket over the history - over the very fact - of racism".
"It blithely accepts the legitimacy of owning humans like livestock," he continues. "Even its major black characters seem staunch in their defence of their own enslavement."
In 1940, Hattie McDaniel, who played Mammy in the film, was the first black actress to win an Oscar, however was not even allowed to appear at the film's premiere in Atlanta. The next black actress to win the prestigious award was Whoopie Goldberg in 1990.
What the Oscars ceremony doesn't show, however, is McDaniel having to walk up to the podium from her table for two at the back of the room; the actress and her date were segregated from the rest of the room.
NOTE: This article was amended to make clear that Gone With The Wind was never proposed or approved as the theme of the ball.