Osborne told MPs that the higher rate tax threshold, which kicks in at earnings above £41,450, would rise to £41,865 next month and then by further a 1% to £42,285 next year.
Awkwardly, research so far suggests that the move would help the richest rather than the "squeezed" middle classes.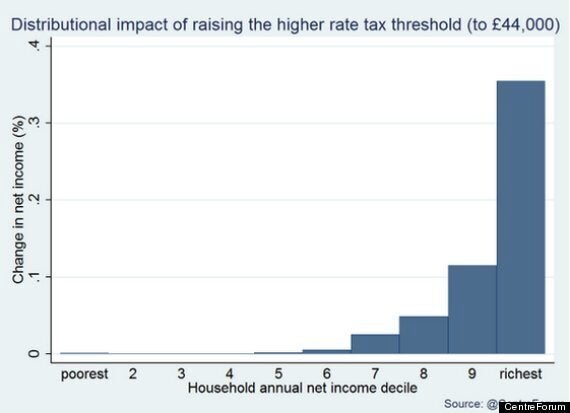 According to the liberal thinktank, the CentreForum, which modelled for the effects of increasing the threshold to £44,000, the richest fifth of Britons would get the largest benefit, while the actual "middling professionals" would get an almost negligible benefit.