Google has launched its Chromecast TV dongle in the UK.
Chromecast is a cheap and easy way to send pictures and video from your mobile device to your TV, and watch services like Netflix and YouTube on the big screen.
The £30 device simply plugs into an HDMI port and a power supply, and automatically connects with any devices - both Android and iOS, as well as PC and Mac computers - running apps which support the Chromecast standard.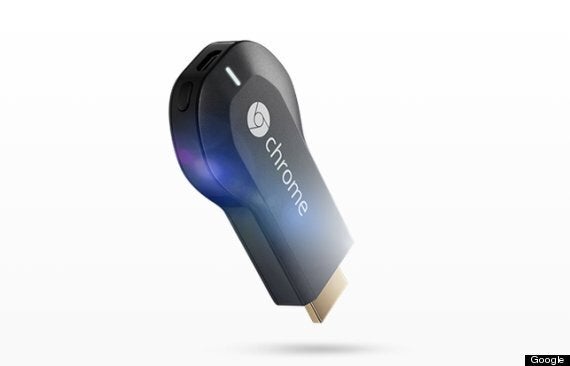 Launched last year in the US, Chromecast has been welcomed particularly by Android users left out from using Apple's similar Airplay tech along with an Apple TV.
"With Chromecast, you can easily enjoy your favourite online entertainment on your HDTV—movies, TV shows, music, and more from Netflix, YouTube, Google Play Movies, and Chrome. No more huddling around small screens and tiny speakers. Chromecast automatically updates to work with a growing number of apps. Displayed applications are optimised for Chromecast; streaming quality for other content may vary."
Services available in the UK with Chromecast include iPlayer, Netflix, YouTube and Chrome.
It is available from Currys, Amazon and Google Play.
Related