Two women ejected from a new conference for trying to unfurl a banner were bundled out and chased up escalators by the frenzied mob.
Burley could be heard shouting "I've lost my phone!" and "I should have gone to the gym!" as she ran up an escalator - the wrong way.
Story continues after slideshow...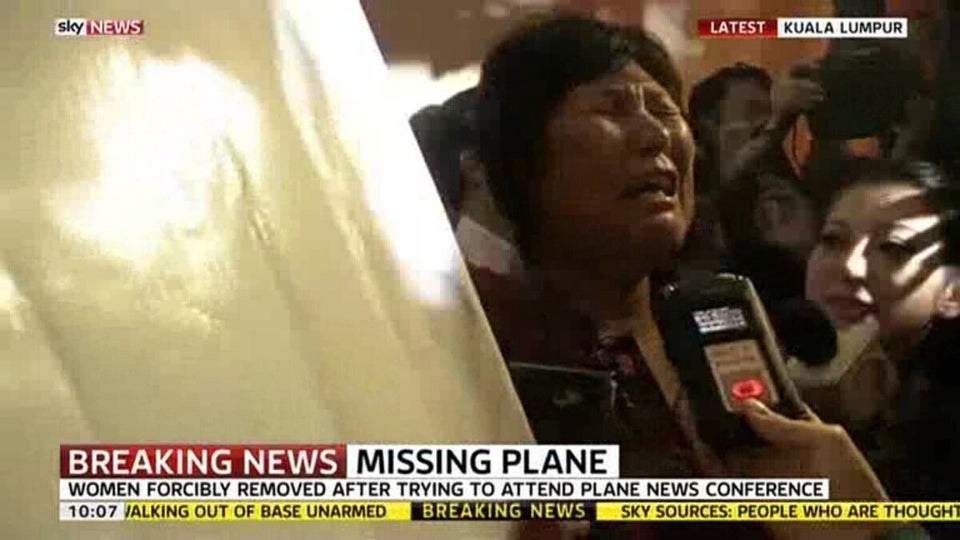 Kay Burley chases the media pack in Malaysia
After retrieving her mobile, Burley then reported back to camera that the chasing reporters had horrifically knocked one of the women to the floor, seemingly totally oblivious to the fact she had in fact been part of said scrum.
She came in for some pretty heavy abuse on Twitter but to be fair, her responses were more than a match for what was thrown at her.
Meanwhile, things got even more surreal as in the background of the report two rather persistent gents continued to walk the wrong way up the escalator, caught in some kind of calorie-expending limbo.
The press conference had been held to detail new information about the missing passenger plane that disappeared on 8 March on its way from Kuala Lumpur to Beijing.
Relatives of the 239 people who were on board are becoming increasingly desperate for answers with some even threatening to go on hunger strike.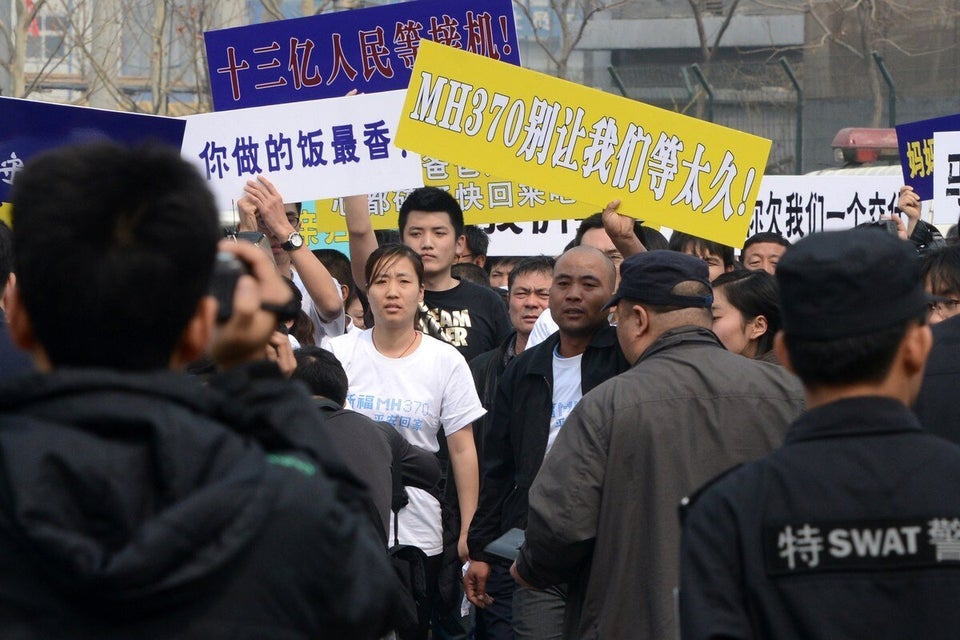 Malaysia Airlines Flight Disaster In Pictures
Related