A group of pro-Russian protesters have entered a Ukrainian naval base in Sevastapol, Crimea, after breaking through a perimeter fence outside the building.
Up to 200 activists are believe to have broken inside the base and erected a Russian and St Andrew's flag.
There has been no violence so far and talks between the servicemen at the base and the activists are believed to be taking place.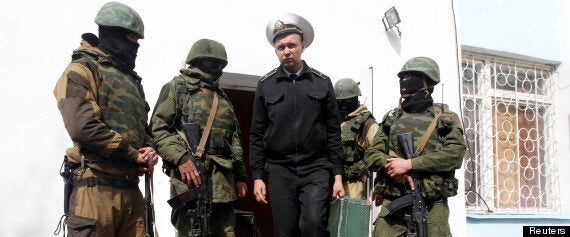 A Ukrainian serviceman at the base, surrounded by pro-Russian activists
The network said not a single shot had been fired at the base as of Wednesday morning.
On Tuesday, Ukrainian prime minister Arseny Yatseniuk called for international talks to prevent an escalation of the conflict.
"Today, Russian soldiers began shooting at Ukrainian servicemen and this is a war crime without any statute of limitations," he told a meeting at the defence ministry.
Acting president Oleksander Turchinov, referring to Nazi Germany, told the meeting: "Putin today is copying the fascists from the last century by annexing the territory of another independent country recognised by the entire world."
Earlier Vladimir Putin has launched a blistering offensive on the West's "baffling, primitive, and blatant" posturing over Crimea as he signed a treaty annexing the territory.
In an historic speech to the Duma, to thundering applause and a standing ovation, Putin accused the West of fermenting a "precedent with their own hands."
"In a situation absolutely the same as the one in Crimea they recognised Kosovo's secession from Serbia as legitimate, while arguing that no permission from a country's central authority for a unilateral declaration of independence is necessary," Putin said.
"That's what they wrote, that what they trumpeted all over the world, coerced everyone into it – and now they are complaining. Why is that?"
"It's beyond double standards. It's a kind of baffling, primitive and blatant cynicism. One can't just twist things to fit his interests, to call something white on one day and black on the next one."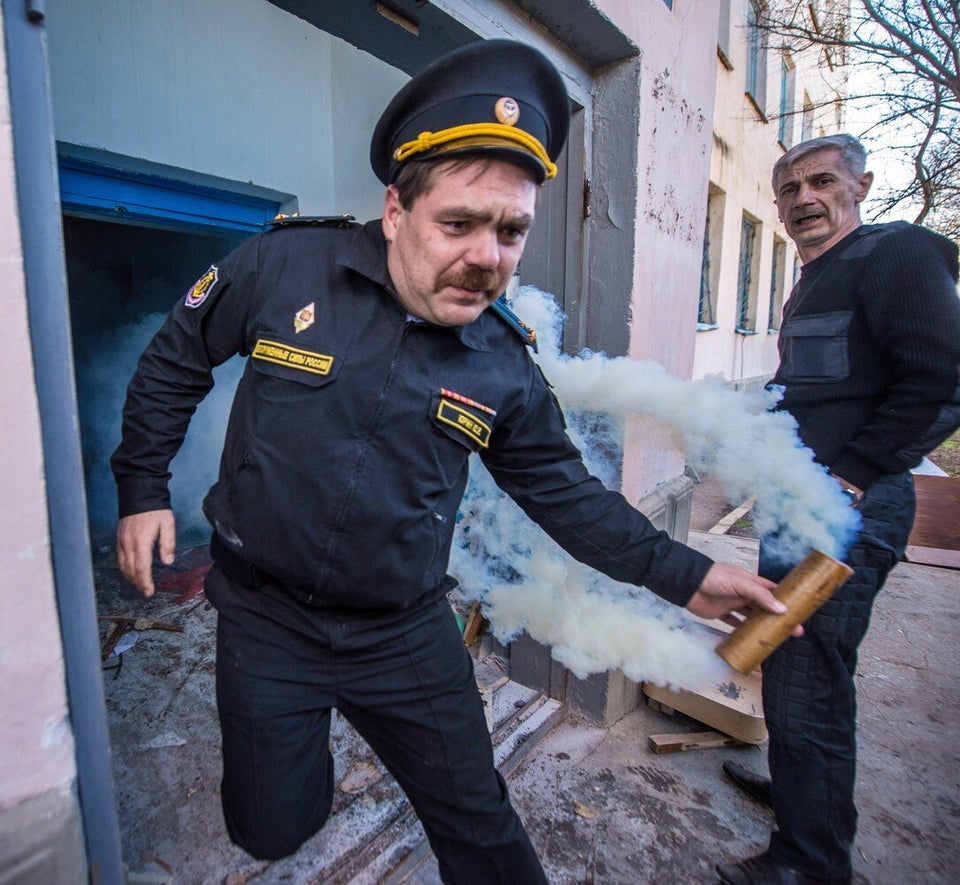 Crimea Referendum