A former News of the World reporter has denied pocketing cash which was meant to pay his sources for stories.
Ex-royal editor Clive Goodman was being cross-examined in the witness box in the hacking trial at the Old Bailey.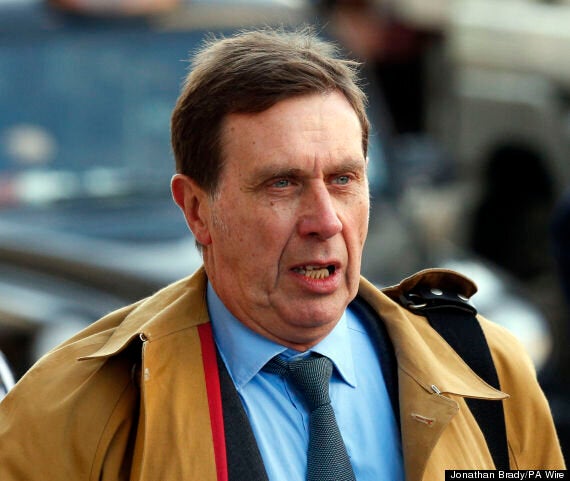 Clive Goodman denies conspiracy to conduct misconduct in public office
He has claimed that former NotW editor Andy Coulson knew about a £500-a-week deal he made with private investigator Glenn Muclaire to hack phones of the Royal Household between 2005 and 2006.
Coulson's lawyer, Timothy Langdale QC, asked: "Is it the case we just have to take your word for it that all the cash you received as a result of cash contribution requests actually went to that person concerned?
"Have you got any other evidence to show the money actually went to the person in respect of the request?"
Goodman replied: "It did."
Mr Langdale said: "Did you keep for yourself any of the money you got in cash from the NotW?"
Goodman replied: "No, I did not."
Mr Langdale said financial figures showed that, between February 2004 and June 2006, Goodman made no cash withdrawals from ATM machines. And in the two months before his arrest in August 2006, he withdrew £600 in cash.
Goodman said this financial information was incomplete and did not take account of a legacy of £140,000 left to him by his mother, who died in 2004.
He also claimed that the birth of his child meant his lifestyle changed during the period and he was more used to getting cash back from trips to the supermarket.
The Old Bailey also heard that Mulcaire was considering defecting to the Sun in 2006.
In an email to Coulson in February of that year, Goodman argued for the deal with "Matey" to continue.
Mr Langdale suggested to Goodman that the email showed "your habit of hamming it up, flannelling, to try to persuade somebody to do something".
Goodman denied it, and insisted there was a real danger that Mulcaire would "switch to the Sun".
Goodman also denied the email indicated that Coulson did not know that "Matey" - or Project Alexander - was Mulcaire.
Goodman and Mulcaire pleaded guilty to phone hacking in 2006.
However, Goodman, 56, of Addlestone, Surrey, denies conspiracy to conduct misconduct in public office.
Coulson, 46, of Charing, Kent, denies conspiracy to hack phones and conspiracy to commit misconduct in public office.
Comments are closed for legal reasons