Nigel Harman has revealed that he's not really doing an impression of Simon Cowell, more of "a really heightened, slightly mad version" of the music mogul in the forthcoming X Factor musical.
The former EastEnders star told 'This Morning', "The trousers are higher, I've got some extraordinary teeth... I do a passable impression, but I wouldn't hire me for kids parties."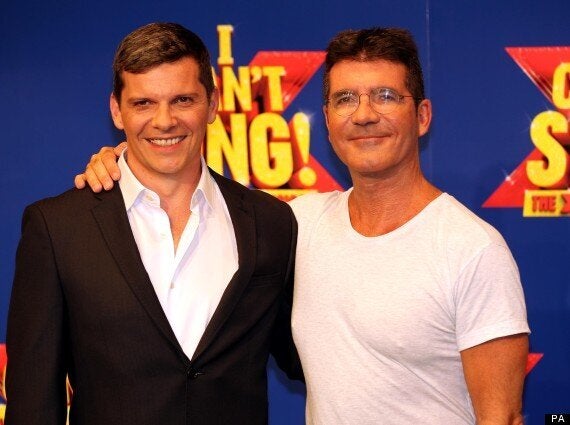 Nigel Harman is a brave man, taking on Simon Cowell in his own show
And Nigel described his nerves on facing the 'X Factor' mogul in the audience for a preview run-through of the musical which debuts properly next week, "Simon came in on the Saturday night and I was nervous because we have pushed the limits of acceptability, but he gave me the thumbs up... I was worried because he's a producer as well, so we have to make sure he's happy."
Speaking with Phillip Schofield and Holly Willoughby about being part of The X Factor musical 'I Can't Sing!', Nigel admitted, "It's going really well, we've had standing ovations every night and it's been a bit of a riot really and because it's previews we've been trying out new material most nights... and we've finally got it to a place where we are ready to be reviewed, its very exciting."
Revealing how a big show is transformed into a musical, Nigel explained, "It's an irreverent mickey take - there are elements of the surreal about it... the whole thing is completely mad and all the people that you know, like Simon and Louis and 'Geordie' as she's referred to is the starting point and we just go completely out there. And the further we go out there the more it seems to work!"
Talking about meeting Simon, Nigel said, "I find him incredibly charming and easy to hang out with... I was looking out for the flaws but he's actually a very nice man which is disappointing because I thought I could really get him now - he is very much what you see and I've highlighted those parts and taken it as far as I can."
Nigel continued, "I focused on the ego side, he has this amazing ego and this amazing way of standing... so a lot of the time I spend just loving myself!"