Goce Delcey houses more than 1200 students a year and is the biggest student dormitory in Macedonia - and the conditions are horrendous.
This "home" is located in Skopje, and although student housing in Macedonia isn't anything to write home about, this one is atrocious - like something out of a horror film.
The pictures, posted on Imgur, show crumbling structures not safe to live in, and will make your student halls look like the Ritz.
The place is rife with damp and decay. The walls, peeling off and turning an unattractive shade of green, are stomach-churningly awful. The radiators often don't work, and neither do the lights - so you'd have to be extra careful when stumbling back from a night out.
Maintenance is obviously not the building owner's forte, with pipe leakage evident all over the building - leaving dangerous pools of water everywhere.
This accommodation is catered, but it's not as nice as it sounds. Far from home-cooked dinners, students are forced to queue for hours in advance with a hope of getting some grub.
Apparently food supplies barely cover a quarter of students living in the residence.
And you thought your student halls were bad...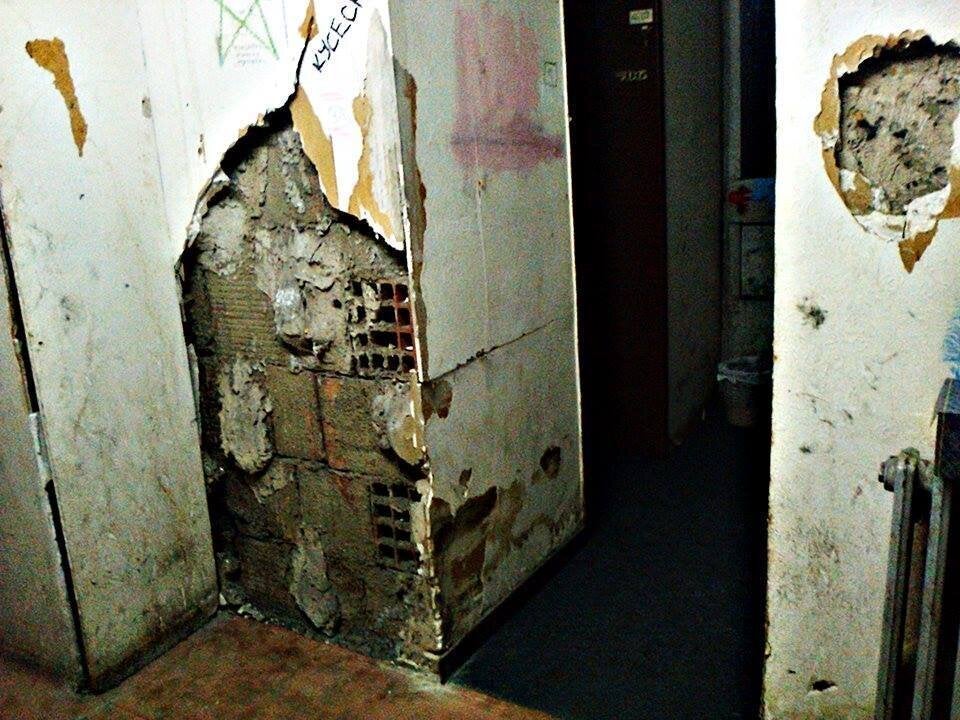 'Sub-Human' Student Accomodation
Popular in the Community