A group of Australian protesters have been arrested after holding a peaceful prayer vigil outside the office of the country's immigration minister.
The group of nine people had been praying in protest over the government's "cruel" asylum seeker policy.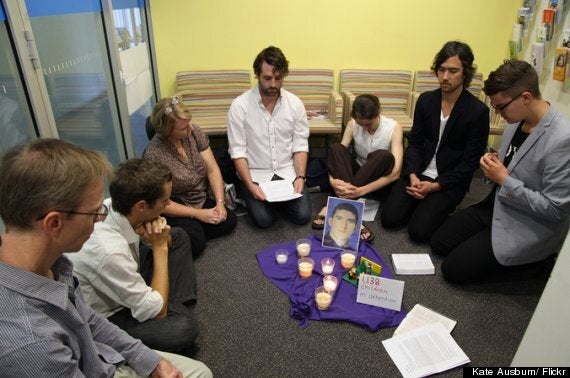 Participant Matt Anslow told Australia's SBS that the protest was not intended to target Immigration Minister Scott Morrision in a negative way, but that he might "have a change of heart."
"We were praying also for Mr Morrison, not in a way that was condemning or judgemental," he said.
"We were actually praying that Mr Morrison might have a change of heart. In his maiden speech for Federal Parliament, Mr Morrison gave a really amazing outline of his vision that included justice and compassion for vulnerable people.
"For us, we were hoping Mr Morrision might have a change of heart and join us."
Under current complementary protection visa requirements, people not defined as "refugees" - such as women who are fleeing from honour killings, genital female mutilation or torture victims - can be granted visas through the normal refugee processes.
Now, under the proposed changes Mr Morrison will have discretionary power to rule the fate of these asylum seekers.
Conditions in the camp have been strongly criticised by UN agencies and rights groups.
Related