Fred Phelps, the founder of the Westboro Baptist Church, died at the age of 84 this week, yet somehow some tweeters mistook him for former swimmer and the most decorated Olympian of all time, Michael Phelps.
Following a young British beautician's remarkable attempt to spell Barack Obama's name and Olympic cyclist Sir Chris Hoy being mistaken for referee Chris Hoy - again - comes this gem courtesy of some knee-jerk tweeters.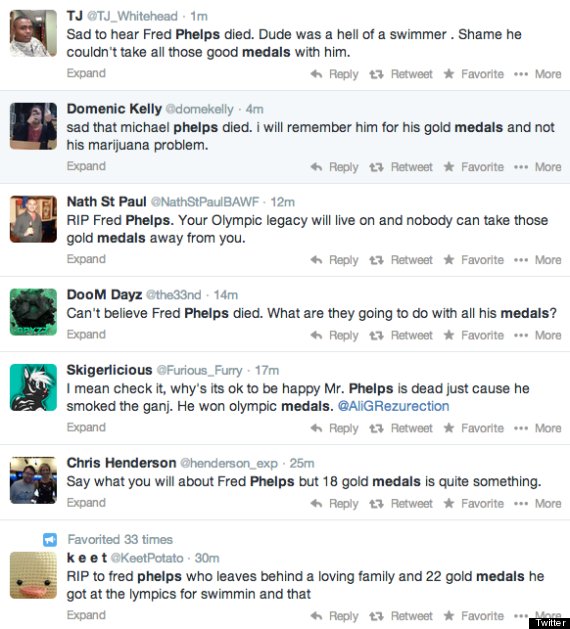 Who died? Fred Phelps or Michael Phelps?
"Dude was a hell of a swimmer," said TJ.
"Nobody can take those gold medals away from you," added Nath St Paul.
Phelps, 28, is alive and well.