English football will commemorate the 25th anniversary of the Hillsborough disaster by delaying kick off in all Premier League, Football League, Football Conference and FA Cup matches.
All matches taking place on the weekend of 11-14 April will kick off seven minutes later than originally scheduled as a mark of respect to the 96 Liverpool fans who were crushed to death at the FA Cup semi-final between Liverpool and Nottingham Forest on 15 April 1989. The match that day was abandoned six minutes after kick-off, at 3.06pm.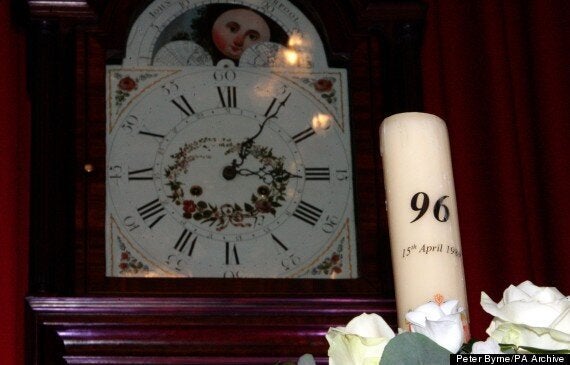 Football matches will start seven minutes later than usual as a mark of respect
New inquests into the tragedy were ordered last year following the quashing of the verdicts of accidental death from the original Hillsborough inquest in March 1991.
The action was taken after the Hillsborough Independent Panel studied thousands of documents and reported that there had been a huge cover-up of what happened at Hillsborough and its aftermath.
New kick-off times for matches with Barclays Premier League clubs
5.07pm Wigan Athletic v Arsenal (minute of silence 5.06pm-5.07pm)
All kick-offs 3.07pm (with a minute's silence 3.06pm-3.07pm at all matches)
Crystal Palace v Aston Villa
Southampton v Cardiff City
Stoke City v Newcastle United
West Bromwich Albion v Tottenham Hotspur
4.07pm Hull City v Sheffield United (minute of silence 4.06pm-4.07pm)
1.37pm Liverpool v Manchester City (minute of silence 1.36pm-1.37pm)
4.07pm Swansea City v Chelsea (minute of silence 4.06pm-4.07pm)