These heartbreaking images show the torture an emaciated dog endured under the hands of his cruel owner.
Fly the lurcher had to be put down by a vet who described the poor creature as suffering with the worst case of starvation he had ever seen.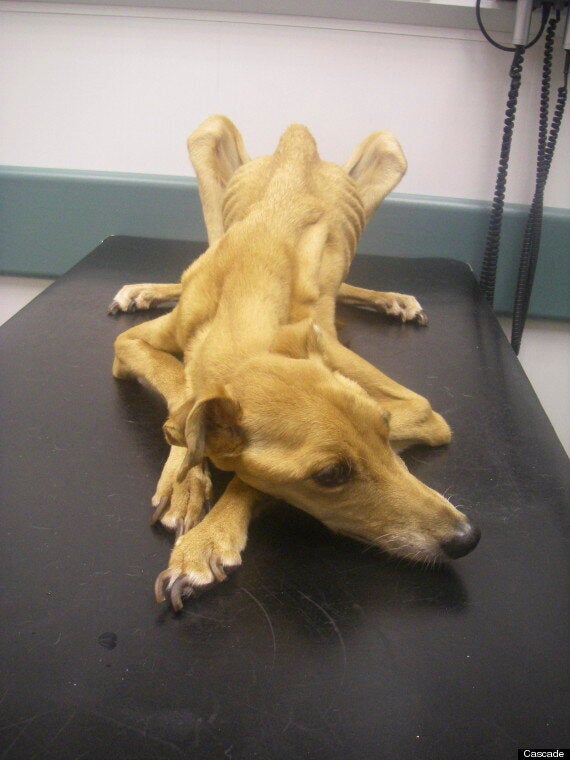 The dog was discovered in a pitiful state by the RSPCA after a tip-off on October 20 last year from a concerned member of the public.
Her owner David Lowe, 33, from Farnworth, Bolton, is now facing a possible six month jail sentence or a fine of up to £20,000, as well as a possible ban on keeping pets for life.
He was summoned to appear at Bolton Magistrates' Court on February 24, but failed to turn up.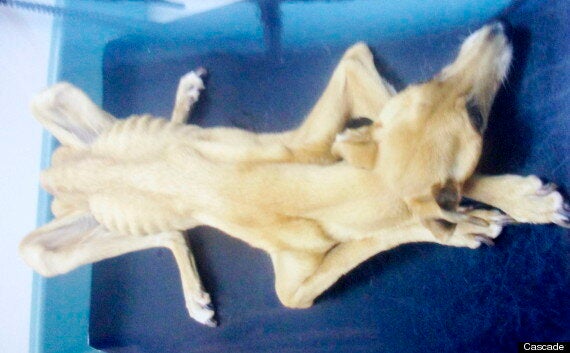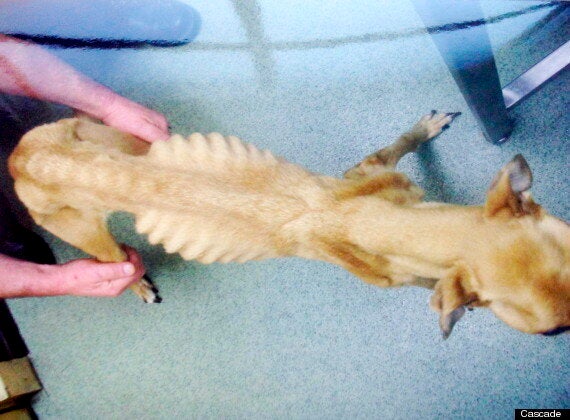 However, it was proved in his absence that he caused Fly unnecessary suffering by failing to seek veterinary attention for her.
When Fly was found, she was suffering from an abscess in its mouth, overgrown nails, a severe dental disease and had discharge oozing from a sinus beneath its eye.
The court heard that the dog was dehydrated and rated zero on a "body condition scale" - with a rating of one being classed as emaciated.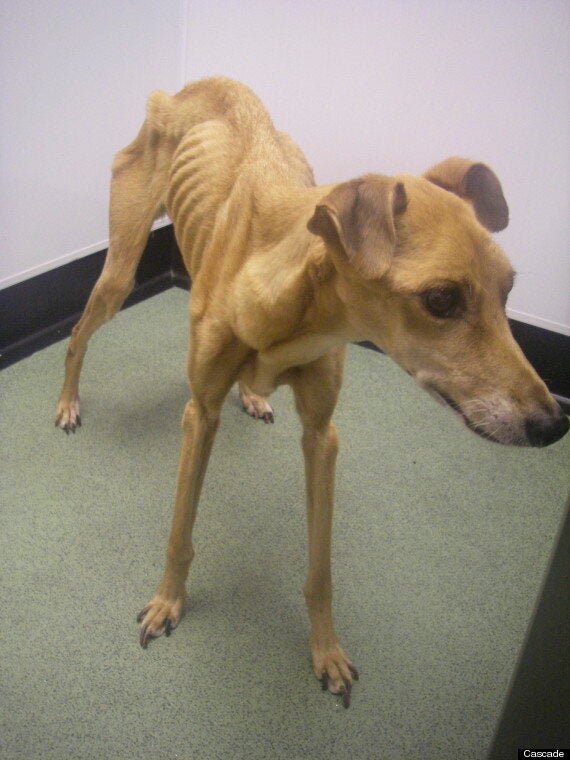 Fly was immediately signed over to RSPCA care, but because of her "cumulative conditions", the only humane course of action was to put her to sleep.
He said: "The sad thing about the case is that individually, the conditions were all treatable and manageable had veterinary advice been sought at an earlier stage and acted upon."