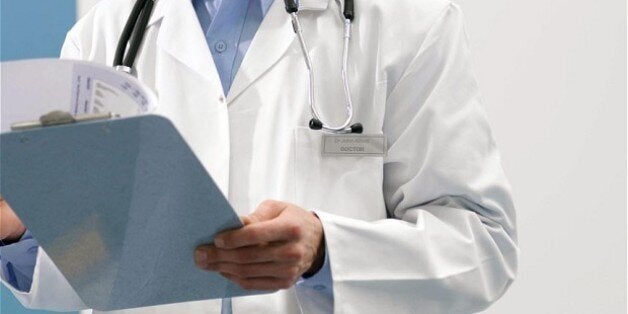 Doctors have been left with a "deep sense of outrage" over the Health Secretary's "failure" to grant them a basic 1% pay rise, the British Medical Association (BMA) has said.
Dr Mark Porter, chairman of the BMA council, has written to Jeremy Hunt criticising him over the latest pay deal.
Earlier this month the Department of Health announced that NHS staff would receive a 1% pay rise only if they were not eligible for incremental pay rises.
Staff who were entitled to incremental progression would receive at least 1%.
In the letter Dr Porter said it was "frustrating" that Mr Hunt had ignored the Review Body on Doctors' and Dentists' Remuneration recommendation of an uplift in 1% basic pay across the board.
"Your deliberate conflation of pay progression and cost-of-living uplift is particularly misplaced," he wrote.
"Leaving aside the fact that a 1% uplift would in no way keep pace with the increases in the cost of living, incremental pay progression is designed to address a very different set of issues.
"Pay progression is required to recognise learning and development in a role. Doctors gain more experience and responsibility over time and incremental progression arrangements for consultants, in particular, is a measure to control costs, building in a series of extended periods before they reach the full rate for the job.
"I hope that you understand the depth of feeling among doctors on this matter and I would urge you to reconsider your decision."
The Government has also faced an angry backlash from health workers ranging from midwives and nurses to ambulance drivers.
Unions accused ministers of "taking a scalpel" to pay and of plunging morale to new levels, amid warnings of industrial action in the coming months.
But Treasury Chief Secretary Danny Alexander said: "We need to continue with public sector pay restraint in order to put the nation's finances back on a sustainable footing.
"We are delivering on our commitment to a 1% pay rise for all except some of the most senior public sector workers."
Unison's national officer Christina McAnea said: "The Government has shown complete contempt for the NHS, contempt for staff and contempt for patients and will pay the price at the ballot box.
"Even a straight 1% increase would be nowhere near enough to meet the massive cost of living increases that NHS staff have had to cope with since 2010.
"Staff are on average, 10% worse off than when the coalition came to power."