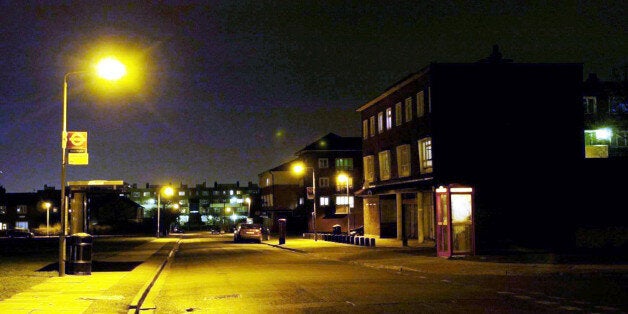 Thousands of girls and young women trapped in gangs are living "desperate lives" where rape is considered normal, a new report has warned.
A report by the Centre for Social Justice (CSJ) into female gang members found sexual exploitation, drugs-running and gun handling is part of their routine life.
The think tank, founded by work and pensions secretary Iain Duncan Smith, warned "too little" is changing despite the launch of a Home Office-led strategy into gang culture three years ago.
Researchers heard how female members are being pressured to have sex with boys - some as young as 10 - to initiate males into gangs.
Rape is used to control the female members and as a weapon against girls and women associated with rival gangs.
The report outlines a case where one schoolgirl was abducted and sexually assaulted by nine males because she criticised a gang member.
It also found female members as young as eight are being used to transport weapons and drugs because they are less likely to be stopped by police.
It added that in some areas problems have been exacerbated because head-teachers have turned a blind eye to gang activity to protect their school's reputation.
Edward Boyd, CSJ deputy policy director and editor of the report, said: "We are often unsighted about the desperate lives of girls embroiled in gangs.
"While the media regularly shines a spotlight on the criminality of male members, the daily suffering of girls goes largely unnoticed.
"They live in a parallel world where rape is used as a weapon and carrying drugs and guns is seen as normal."
The Girls and Gangs study heard from current gang members, former gang members, charities working with gangs, government agencies and other frontline services.
The report added: "The CSJ said the Government was right in 2011 to identify that authorities did not know enough about girls and young women associated with gangs.
"Yet three years later too little progress has been made."
The think tank urged the Government to "map the problem" to allow better intervention work.
It wants to see youth workers placed in major trauma units at hospitals in gang-affected areas to find members.
It also called for police to team up with voluntary organisations to help the girlfriends of male gang members who are arrested or imprisoned to exit gang life.
A recent report said almost 2,500 children are known to be victims of child sexual exploitation by gangs and groups - but it is widely agreed this number is a conservative estimate.
Patrick Regan, chief executive of urban youth charity XLP, said: "The biggest issue with girls in gangs is that we simply don't know the full extent of the problem.
"The data we have is merely the tip of the iceberg and at XLP there is no doubt that we see increasing numbers of girls dragged into this appalling world of exploitation, criminality and hopelessness."
Crime Prevention Minister Norman Baker said: "We are already leading ground breaking work to identify vulnerable women and girls who can get drawn into gangs. Girls associated with gangs can face sexual violence and we have provided £1.2 million for 13 Young People's Advocates to support those at risk.
"Along with the Metropolitan Police and Greater Manchester Police, we are looking at the scale of girls and women involved in gangs and what can be done to carry out appropriate interventions - good practice will be shared with other forces and local authorities.
"We also know we need to change attitudes to prevent young people getting involved in gangs in the first place. In this crucial area, our Ending Gang and Youth Violence programme is reaping rewards.
"We've set up a network of over 70 people with front line experience of dealing with gangs to work with 33 of the worst affected areas of the country, including 20 in London. Overall, youth violence has fallen across the local authority areas we're working with under the programme."