Of the 32 injured hurt, 26 are described as in a "good-to-fair condition" while six are said to be "fair-to-serious".
Story continues after slideshow...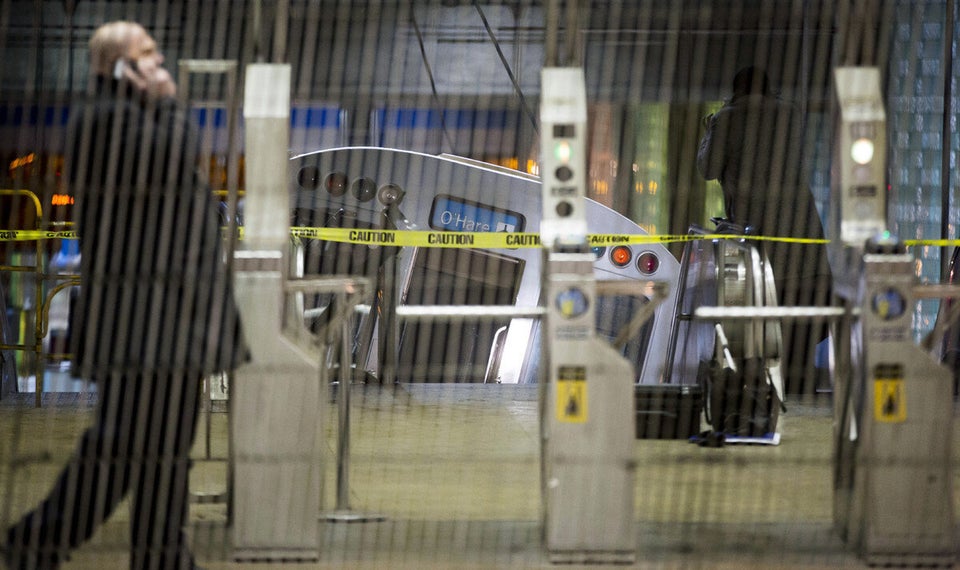 Chicago Train Crash
CTA spokesman Brian Steele, said: "We will be looking at equipment. We will be looking at signals. We'll be looking at the human factor and any extenuating circumstances.
"But really at this point, it's far too soon to speculate."
Luckily the train was not full at the time, the 2.50am time of the incident being one of the quieter periods in the airport's day.
The station is closed until the train can be removed and the damage fixed. Authorities don't know how long this will take.
Despite the extenuating circumstances, customers were still annoyed at being delayed to getting to their flights.
One who approached a police officer complaining about then delay was met with: "Well, a train derailed. It doesn't happen every day sir".
This was delivered with a "slight smirk and dry delivery", reports the Chicago Tribune.
Popular in the Community