A court in southern Egypt has sentenced 529 people to death – more than the total death sentences in Egypt in last three years combined.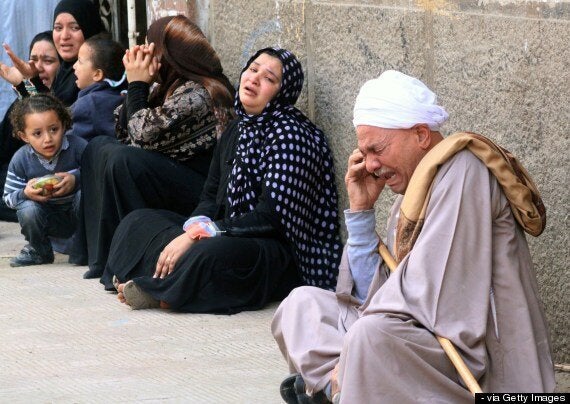 People weep outside of the courthouse
The court in Minya issued its ruling on Monday after only two sessions in which the defendants' lawyers complained they had no chance to present their case.
The handing down of the mass death sentences has been condemned as a "grotesque" move by human rights groups.
Amnesty International Middle East and North Africa Deputy Director Hassiba Hadj Sahraoui said the "injustice" must be quashed.
"Imposing death sentences of this magnitude in a single case makes Egypt surpass most other countries' use of capital punishment in a year.
"This is the largest single batch of simultaneous death sentences we've seen in recent years, not just in Egypt but anywhere in the world.
"Egypt's courts are quick to punish Mohamed Morsi's supporters, but ignore gross human rights violations by the security forces.
"While thousands of Morsi's supporters languish in jail, there has not been an adequate investigation into the deaths of hundreds of protesters. Just one police officer is facing a prison sentence for the deaths of 37 detainees."
Those convicted are part of a group of 545 defendants on trial for the killing of a police officer, attempted killing of two others, attacking a police station and other acts of violence.
More than 150 suspects stood trial, the others were tried in absentia and sixteen were acquitted.