Lady Gaga turned heads in New York this weekend (when does she ever not?) when she stepped out in a less-than-glamorous fluffy pink coat.
Gaga was giving out some serious marshmallow vibes in the long, pink jacket which she wore as she was snapped outside The Yoga Spot.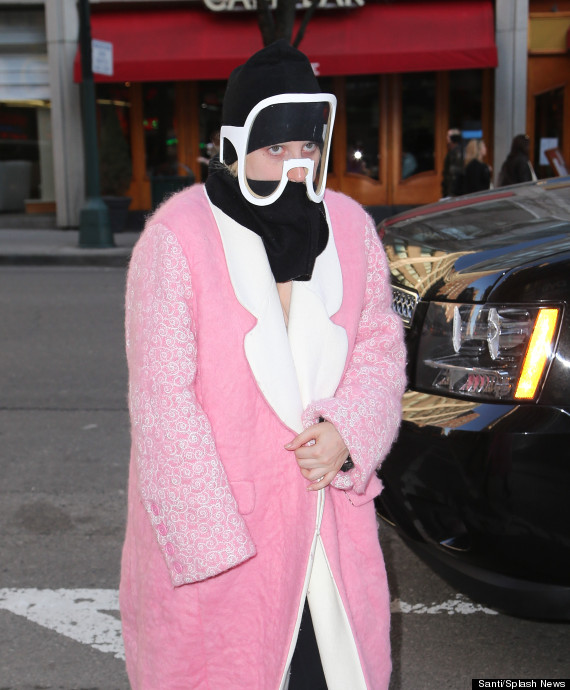 Lady Gaga steps out in a fluffy pink coat
Clearly deciding that her bright pink coat wasn't eye-catching enough already, she decided to pair it with some high-heeled boots and a bizarre mask.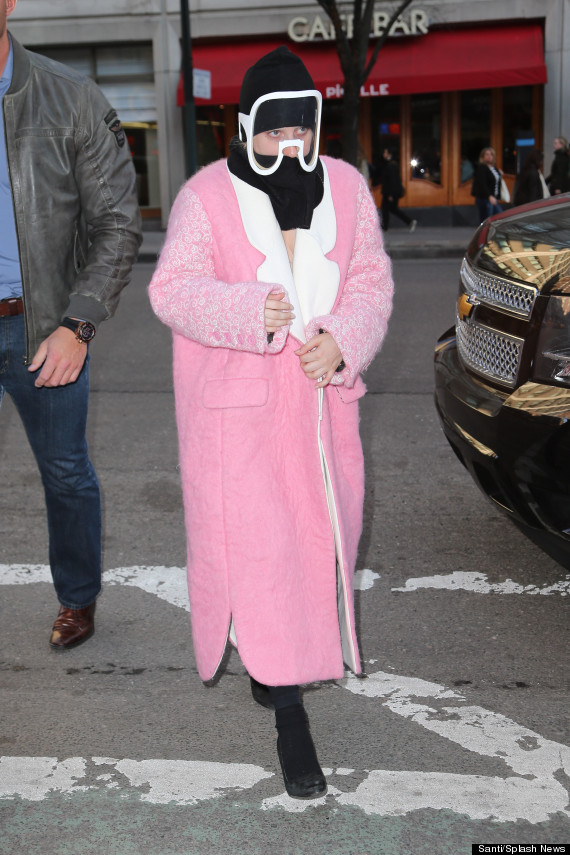 Lady Gaga in her unusual fashion choice
Gaga is looking decidedly more glamorous - and wearing slightly fewer layers - in the video for her new single 'G.U.Y.' which debuted over the weekend.
The singer is seen channeling her inner Greek goddess and resurrecting the likes of Jesus and errrm, Michael Jackson In the 11-minute clip.
LIKE US ON FACEBOOK | FOLLOW US ON TWITTER