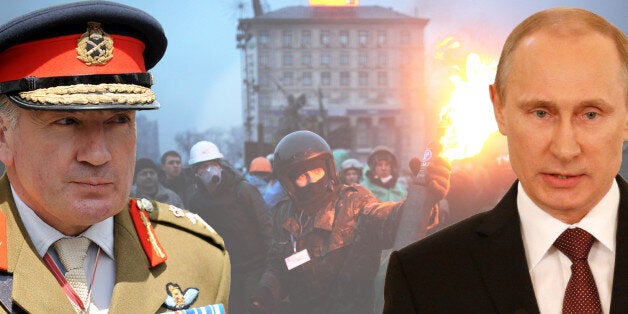 In light of the Ukraine crisis and fears of further land grabs from Russia, Britain should make a "military statement" to Vladimir Putin the former head of the British Army has said.
Lord Dannatt, who was head of the Army from 2006 to 2008, said the Government should reconsider its defence cuts following a "resurgent Russia" by retaining 3,000 soldiers in Germany.
"It is a poor time for the West to be 'weak in resolve and muscle,' he said, adding that that "greater military capability" must underpin diplomacy in such a crisis.
In a column in the Daily Telegraph he said recent crises in Syria and Ukraine meant the international landscape was more challenging than when the coalition Government came to the power in 2010.
He said: "Diplomacy and sanctions may be the right response for now to the Russian president, but he will look beyond those things to see where the real check on his actions might come from.
Warning that Crimea may be only part of the Russian president's plan, Lord Dannatt added that the Crimea takeover met Putin's "agenda and aspirations", for now, and only time would tell whether that ambition stretched to eastern Ukraine. The changes include withdrawing all 20,000 troops from its Germany bases - ending the British Army's 70-year presence in the country.
Lord Dannatt added: "To remove further resources from defence would be sending exactly the wrong message at this time.
"On the contrary, there is a strong argument to recognise that the international landscape is more challenging than in 2010, and consider making a statement that greater military capability must underpin our diplomacy.
"The Defence Reform Bill, currently going through the House of Lords, provides an opportunity to make such a statement.
"An additional 3,000 regular soldiers would provide an extra deployable brigade - a useful increase in capability in itself, sending the signal that Britain takes its defence responsibilities seriously, not only on behalf of its citizens but on behalf of our EU and Nato allies, too.
"Were we to keep that additional brigade stationed in Germany, it would further underline our commitment to peace and security."
He also told the BBC Radio 4 Today programme: "If our defence capability is weak then at some point in the future we may find that we have wrong-footed ourselves.
"Many people think that 82,000 is too small a regular Army for the United Kingdom to have. I'm certainly one of those."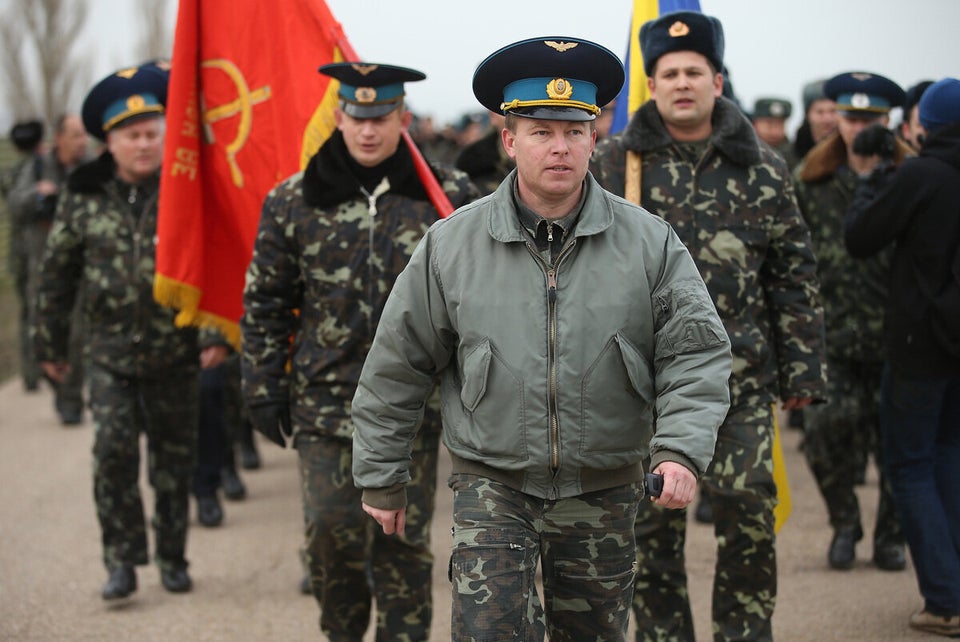 Russian and Ukraine Standoff
Related