Wayne Rooney wasn't the only player to hit the back of the net from a ridiculous distance at the weekend, as Melbourne Heart's Orlando Engelaar lobbed scored from inside his own half.
Just hours after Rooney's 57.9-yard hit at West Ham, Engelaar, the 34-year-old erstwhile Holland international, received the ball when Mariner Nick Fitzgerald's attempted pass ricocheted off Massimo Murdocca.
Rather than selflessly hold up the play, he looked up, took aim and embarrassed Mariners goalkeeper Liam Reddy.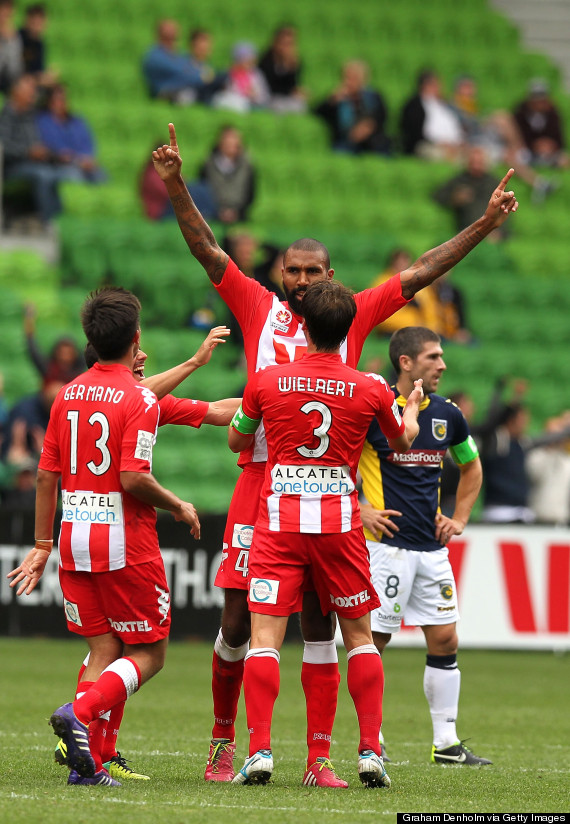 Orlando Engelaar celebrates his stunning strike from the halfway line
However, his goal could not spare Melbourne from defeat, as the Mariners ran out 2-1 winners.