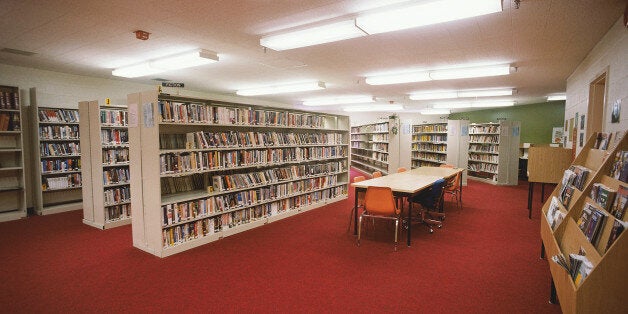 UPDATE: Frances Crook has issued a further statement which can be viewed below.
Phillip Pullman, Linda Grant and Mary Beard have all voiced disgust at the move which has been in place since November.
The sending of any small items to prisoners is now forbidden including books, birthday cards and underwear.
Although prisoners still have access to libraries, there is concern that reduced funding means the selection of books available is not sufficient.
She said: "This is part of an increasingly irrational punishment regime orchestrated by Chris Grayling that grabs headlines but restricts education or rehabilitation.
"Book banning is in some ways the most despicable and nastiest element of the new rules.
"Prison libraries are supplied and funded by local authorities and have often been surprisingly good, but so many libraries are now closing and cutting costs that inevitably the first service to feel the pinch is in prison."
A number of prominent authors and literary experts have poured scorn on the rules, questioning how prisoners can be expected to be rehabilitated without educational materials.
It states: "Access to books can be crucial for education and rehabilitation. Access to family items are important for continued family connection, and should not additionally punish children of prisoners who need contact.
"[Chris Grayling] Review and amend your new rules which restrict prisoners access to books and personal items from families, in particular from children.
"Rules which are being inconsistently applied in any event."
The timing of the introduction of the rules meant families were prevented from sending Christmas parcels. Instead inmates were forced to spend money in prison shops ran by private firms.
Frances Crook later issued a further statement:
"If the Ministry of Justice allows prisoners to be sent credit from outside, then why on earth would they ban friends and family from sending in books and insist instead that prisoners must buy the books themselves?

"The reality is that most prisoners on an 'entry' or 'standard' regime will be allowed no more than £10 or £15.50 a week, which means that almost all a prisoner's weekly allowance would be spent on just one title. Even the most ardent book lovers tend not to spend all of their weekly wage on what they read.

"Over the last year, because of shrinking prison budgets, staff cuts and increasing numbers, prisoners have been spending even longer in their cells without access to facilities such as libraries.

"It is common for prisoners to spend 20 hours a day in their cells during the week. At weekends they can be cooped up from Friday lunchtime until Monday morning. Conditions have deteriorated so much in recent months that this has become a major concern.

"In those circumstances it is the little things that make a difference. Being able to read a book is a lifeline and a way of nourishing the mind.

"As families and friends are now forbidden from sending basic items into prison, prisoners are sitting in stinking cells, wearing dirty clothes, with nothing to do and not even a book to read. We urge the government to reconsider this draconian measure."
The Ministry of Justice is preparing a comment.