What to tip the hotel concierge – a coin, a note… a sweet potato and venison treat? For Catie Copley the latter would be preferable. The 13-year-old black Labrador has been a full-time member of staff at the Fairmont Copley Plaza Hotel in Boston, Massachusetts for more than a decade. Having originally trained as a guide dog in New York, Catie was rejected from the programme after a visit to the vet revealed a mild eyesight problem.
Fortunately, the hotel stepped in giving Catie a home and making her part of the team. She even has her own email address and business cards. A miniature replica of Catie is available to buy in the hotel gift shop. Speaking to the Mail Online, Suzanne Wenz, who works at the Fairmont, detailed Catie's main responsibilities, which are "to make people happy and greet guests in the lobby".
Wenz added: "She's an important part of the hotel's team and gets on with her colleagues." Following a refurbishment to the hotel in 2004, Catie was hired, with her move to hospitality industry proving an immediate success. "We wanted the hotel to be a home away from home for our guests so we decided to bring Catie in as a concierge," said Wenz. "What's better than having a dog to welcome you to your stay here? Guests love Catie. In fact, she gets more comments than any other staff member at the hotel."
So popular is Catie with the hotel's regular guests that those hoping to walk the staffer during their stay are advised to book three months in advance. Joe Fallon, 47, who also works as a concierge looks after his colleague when she's not on duty. "Catie is the most famous dog in Boston," he told the Mail Online. "People recognise her when you take her for a walk - I have been stopped by many passers-by." However, now that Catie is nearing retirement, the hotel have brought in some help in the form of another Black Labrador, four-year-old Carly Copley, who is learning the ropes from the veteran dog.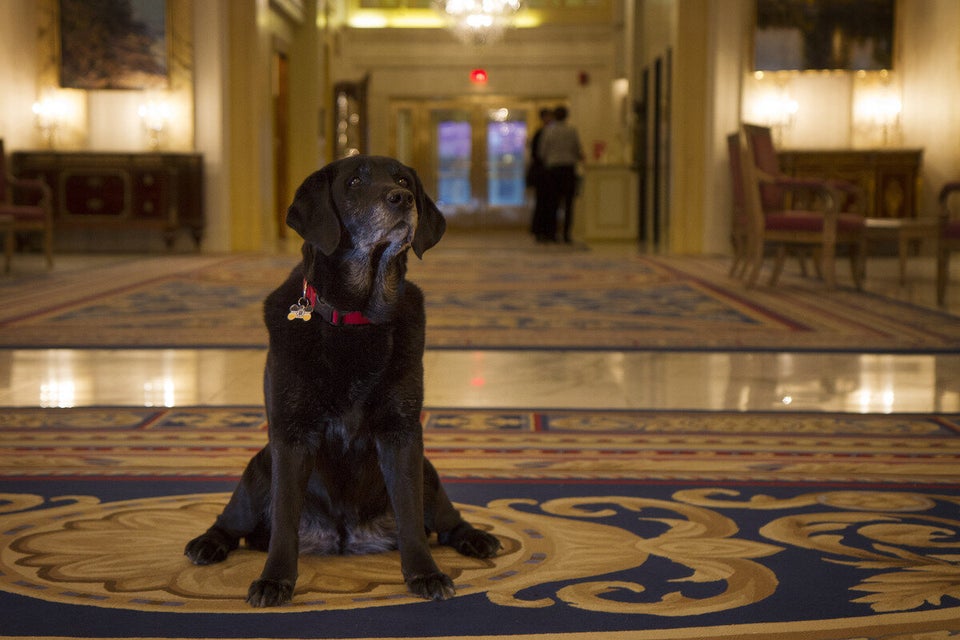 Catie Copley The Concierge Dog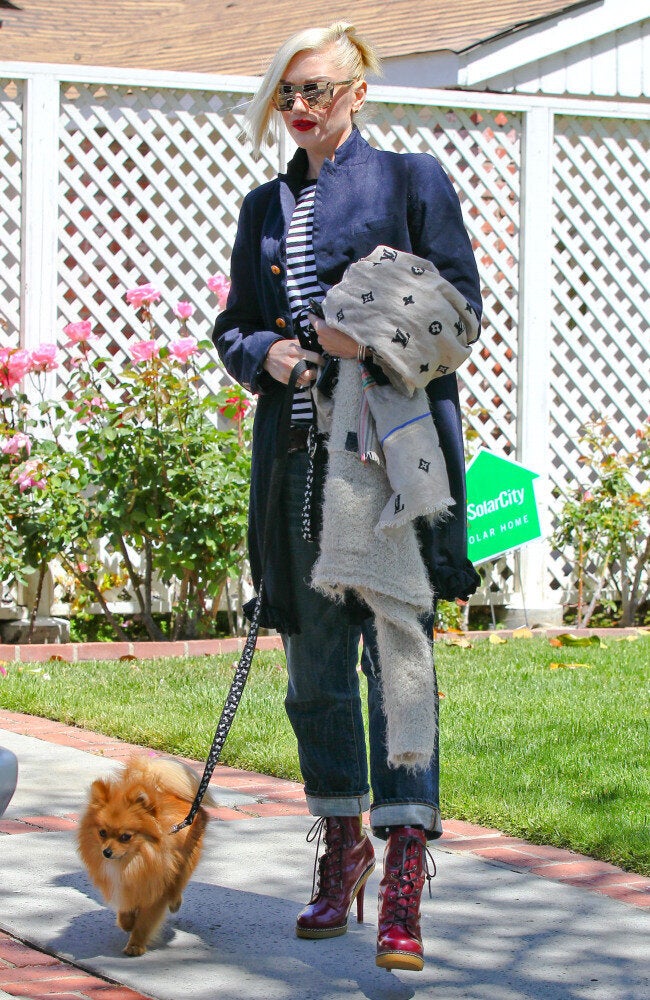 Celebs Who Look Like Their Dogs