Supermodel Cara Delevingne has lent her support to a student who is battling deportation to her home country and will be sent back alone while her family stays in the UK.
Yashika Bageerathi, from Mauritius, has been offered places at Russell Group universities and is set to achieve top A-levels but is currently being kept in a detention centre by the Home Office.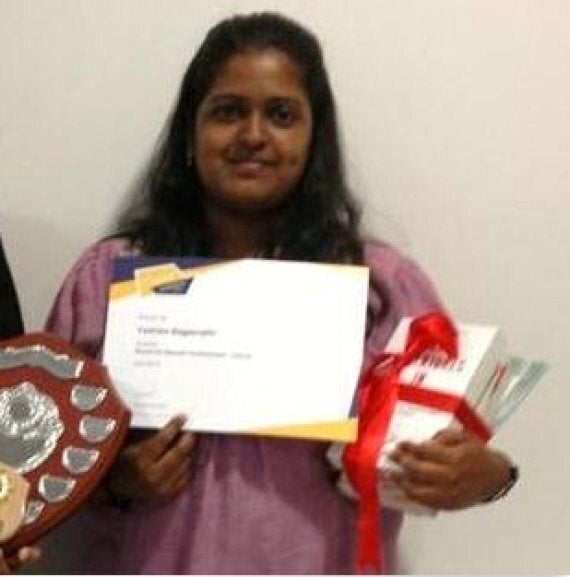 Yashika fled Mauritius with her mother and brother in 2012 to escape a relative who had been physically abusing her.
She will be sent back home with just the clothes she was wearing and some small change and forced to leave the rest of her family behind.
Ms Dawes, headteacher of Oasis Hadley Academy in Enfield, said the teenager was a "law-abiding citizen".
She added: "She's a fantastic student, a role model and she works incredibly hard. She's predicted A grades this summer and has offers from Russell Group universities."
The headteacher praised Ms Bageerathi's selflessness: "She does one-to-one maths tuition in her spare time and she wants to be a maths teacher. She is willing to do anything and on a wider front, she acts an ambassador for the academy."
Ms Dawes added solicitors were working to get a high court injunction to stop the teenager being sent back and she was hopeful the support of Ms Bageerathi's MP would help as well after he told the headteacher he would speak to the Home Office.
Local MP David Burrowes is also fighting on behalf of the student, and has made representation to Theresa May.
Students at Yashika's school have been instrumental in fighting for their friend, starting the Twitter campaign #FightforYashika.
A Home Office spokeswoman refused to comment on individual cases, but said: "The UK has a proud history of granting asylum to those who need it and we consider every application on its individual merits. We do not routinely comment on individual cases."
Popular in the Community