She posted a picture of them on her Instagram page clutching an 'engaged' balloon, along with the caption: "Such happy times and excited to share my life with the most wonderful man I've ever met."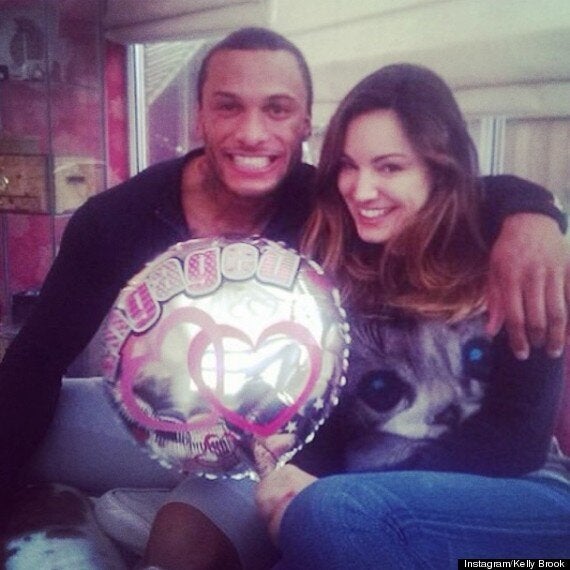 Kelly and David announce their engagement officially on Instagram
The couple spent this weekend in Wigan, the town David comes from, where Kelly said she was "meeting my new extended family".
However, while Kelly and David celebrate it's thought that not everyone is happy with the engagement - in particular Kelly's management.
David is best known for appearing on the Sky1 revival of 'Gladiators' for two series, where he competed under the name 'Tornado'.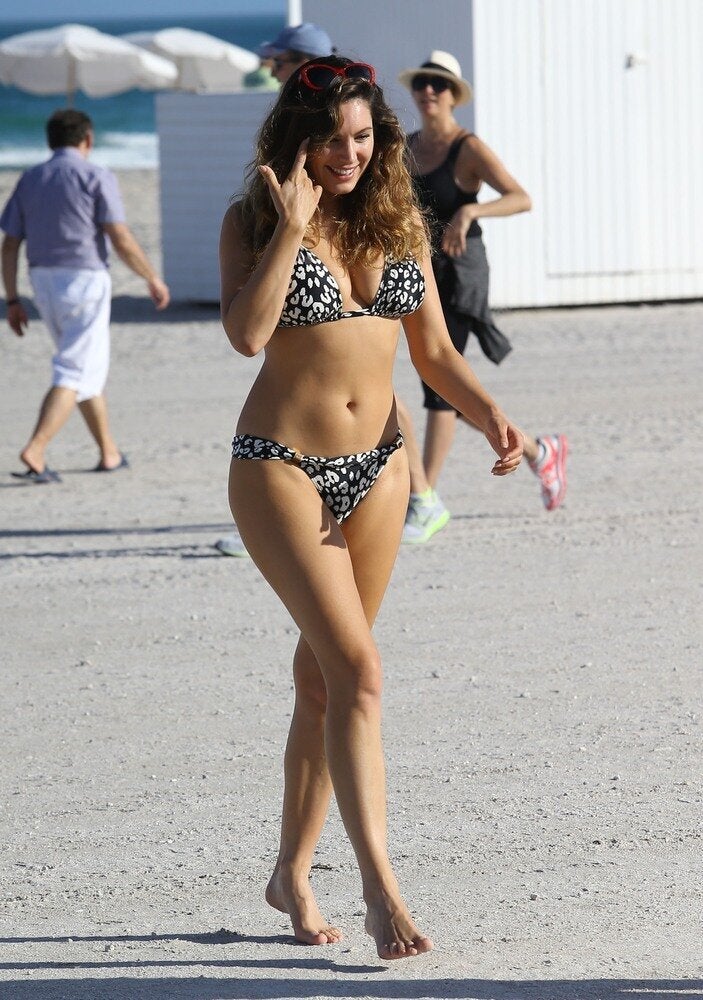 Kelly Brook and David McIntosh in Miami