Lady Gaga has been snapped in yet another of her unusual outfits after stepping out in New York in a head-to-toe silver foil outfit.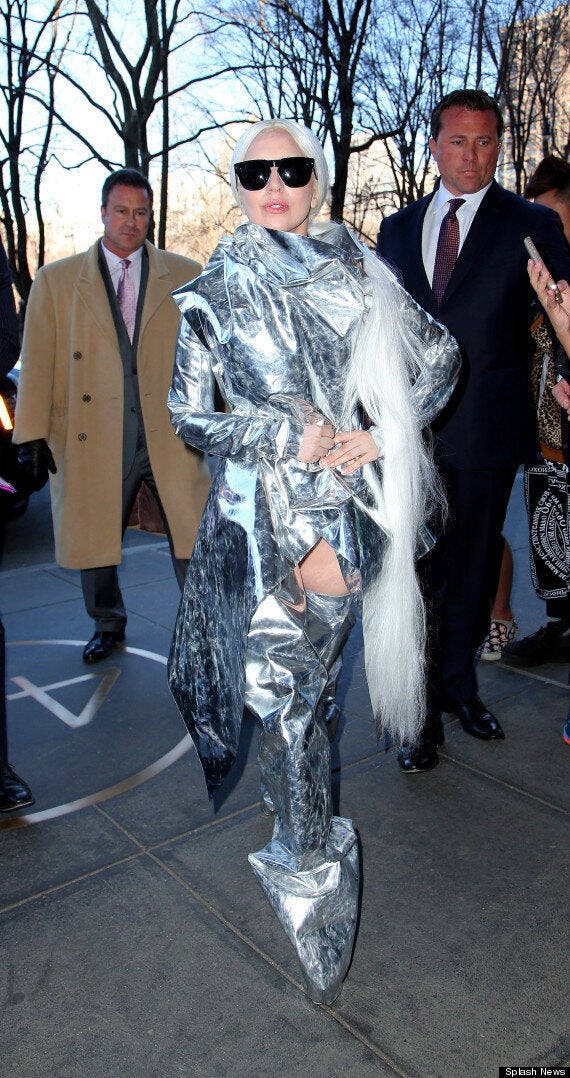 Lady Gaga wearing what looks an awful lot like tin foil in New York
Gaga paired the outfit with some very daring silver high heels, as well as a long white wig which she has been seen in a lot lately, including in her new video for the single 'G.U.Y.', the third release from her 'ARTPOP' album.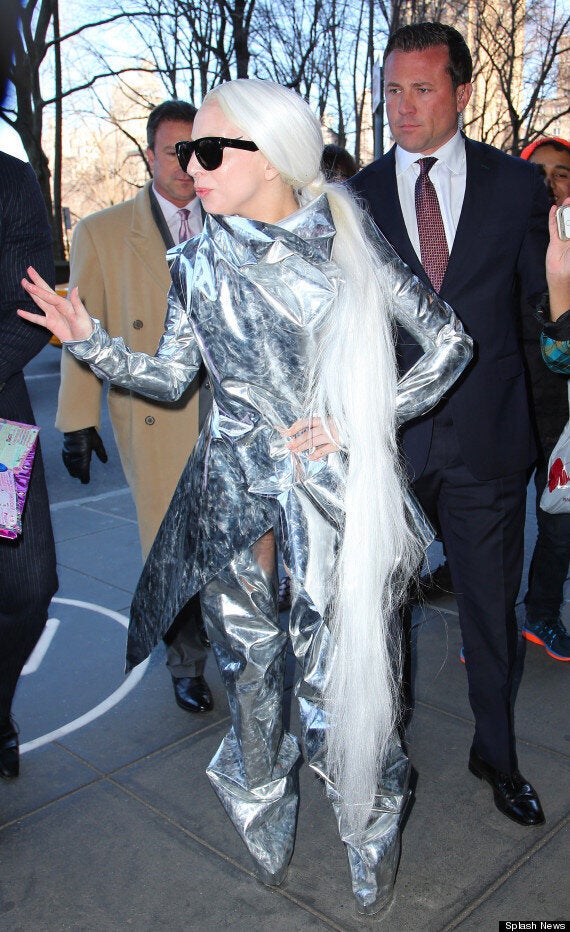 Is Gaga channelling her inner baked po-po-potato?
Let's just hope she leaves the tin foil at home...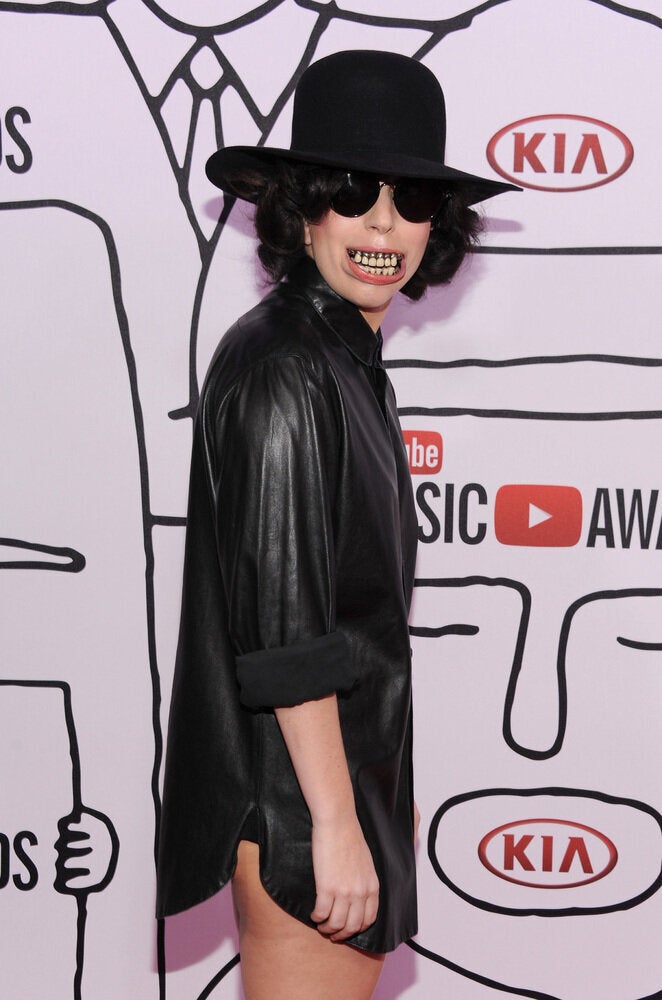 Lady Gaga Outfits