Lady Gaga has been snapped in yet another of her unusual outfits after stepping out in New York in a head-to-toe silver foil outfit.
All we can say is that Gaga is obviously trying to make her way through the food groups with her fashion choices - first she wore her famous dress made entirely of meat, and on Monday we spotted her wearing an outfit that looked very 'marshmallow chic'.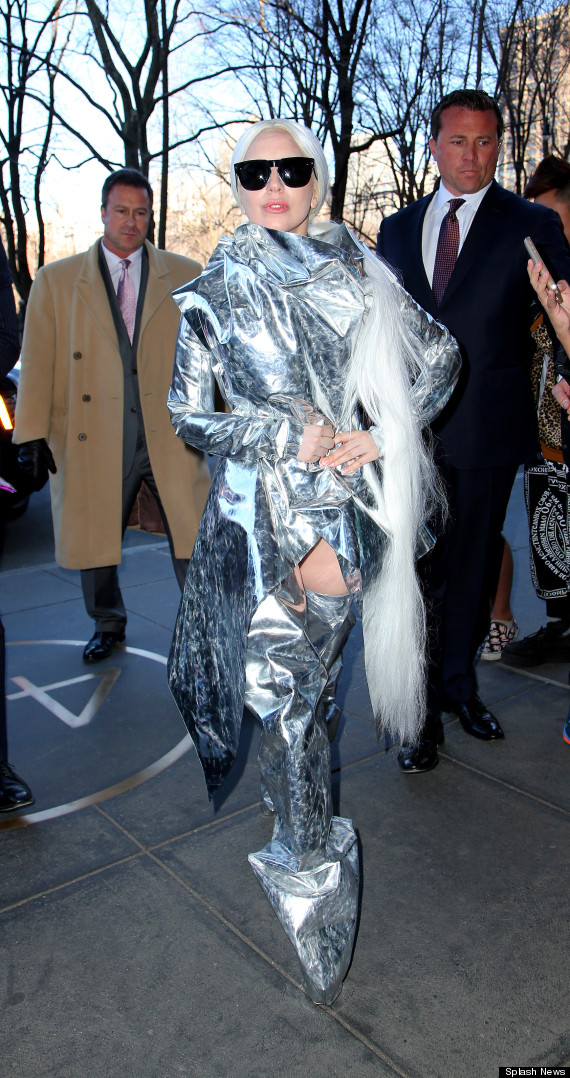 Lady Gaga wearing what looks an awful lot like tin foil in New York
Gaga paired the outfit with some very daring silver high heels, as well as a long white wig which she has been seen in a lot lately, including in her new video for the single 'G.U.Y.', the third release from her 'ARTPOP' album.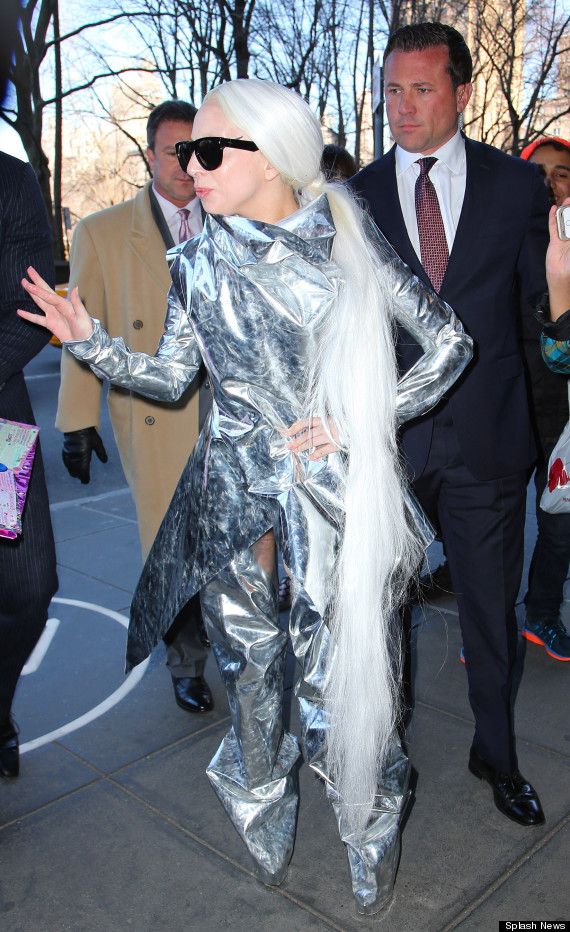 Is Gaga channelling her inner baked po-po-potato?
She premiered the 11-minute Ancient Greece-themed music video over the weekend, in which she performs elaborate choreography dressed as a goddess and - bizarrely - hanging out with the Real Housewives of Beverley Hills who star in the video as her backing band.
She recently announced plans to bring her latest tour, 'artRAVE: The ARTPOP Ball' to the UK later in 2014.
Let's just hope she leaves the tin foil at home...
LIKE US ON FACEBOOK | FOLLOW US ON TWITTER