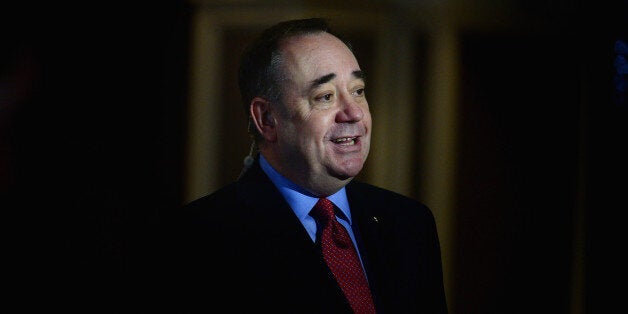 It would be "perverse" to allow Scots to vote in the 2015 general election if they choose independence at the 2014 referendum, an MP has said.
Conservative John Stevenson said it would be "unacceptable" for there to be MPs representing Scottish seats in Westminster at a time when London and Edinburgh were negotiating the break-up of the United Kingdom.
The Scottish independence referendum will take place in September 2014 and in the event of a 'yes' vote, Scotland would achieve full independence from Britain in 2016. However there is the small matter of a UK general election in-between.
Stevenson, who is Scottish born but represents the English seat of Carlisle in the Commons, told MPs on Tuesday the law should be changed to allow for the removal of all 59 Scottish constituencies from the electoral map.
"At the moment the consensus seems to be that Scotland would return MPs to Westminster in the 2015 election until whatever time the country becomes independent," he said.
"This is wholly unacceptable. Why should the peoples of Northern Ireland, Wales and England have laws passed in this House by MPs who for all intents and purposes be about to be part of a foreign country?"
The story continues below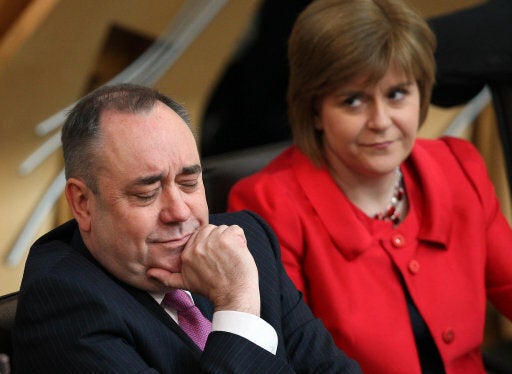 22 Silly Pictures Of Alex Salmond
Stevenson also questioned the "perverse situation" the Westminster administration having to negotiate the terms of Scotland's succession while there were still Scottish MPs exerting over the UK government in London.
And he also warned about the political implications of Scots voting in the general election when they were fully aware they would not be under the UK government's rule within two years.
"Imagine if the Scottish MPs soon to leave the Westminster parliament held the balance power," the Conservative MP said.
"This would mean potentially the prime minister would be chosen by representatives form a part of the UK which is shortly to be an independent country, who let's be realistic, will have little concern about the future of the UK.
"In 2015 the Scottish people will be voting knowing full well they would be soon an independent country, this will hugely affect the way they vote."
In the event of a very close election result in 2015, it is not inconceivable that Ed Miliband and a Labour government could be elected as a result of winning seats in Scotland.
The departure of Scotland from the UK in 2016, four years before the next scheduled UK election, could theoretically remove Miliband's Commons majority.
In an interview with The Huffington Post UK last year, the deputy leader of the House of Lords said unelected Scottish peers would be able to remain in parliament after independence as long as they moved to England.