 Centrica, the UK's largest energy firm that owns British Gas, will start importing Russian gas directly from this October in a deal signed back in 2012, Reuters reported.
Centrica's plan is still on track, despite diplomatic tensions over Ukraine pushing EU politicians to consider energy sources that make them less reliant on Russia.
UK domestic gas production is falling by around 7% annually. The UK has so far not imported gas directly from Russia, as Russian supplies come to Britain through Germany and other European pipelines.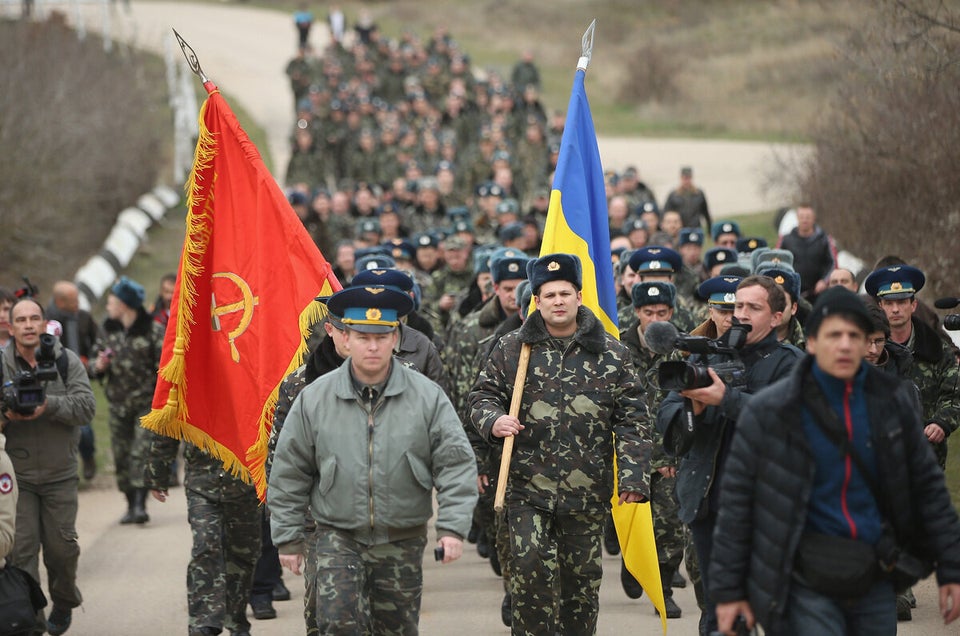 Russian and Ukraine Standoff
In 2012, Britain produced nearly half of the 91 billion cubic meters of gas it used domestically, with 29% coming from Norway, around 7% from the Netherlands, 3% from Belgium and nearly 15% from Qatar.
Tory politicians have been bullish about how the UK could cope if further sanctions are brought against Moscow. Conservative MP Brooks Newmark, a member of parliament's influential Treasury Select Committee, told HuffPostUK: "We can economically hurt Putin and his cronies as well, we can put a huge amount of economic pressure on them. They have enormous business interests in the UK and bank accounts here, too."
"Russia recognises that they are no longer one of the great global powers anymore so the only way they can reassert themselves domestically is by going into countries like Georgia and Ukraine."
Russia's state-run energy giant Gazprom sells between 11 billion and 12 billion cubic metres of gas to the UK, which fulfills around 15% of the country's total need, as well as providing around a third of Europe's demand for gas.