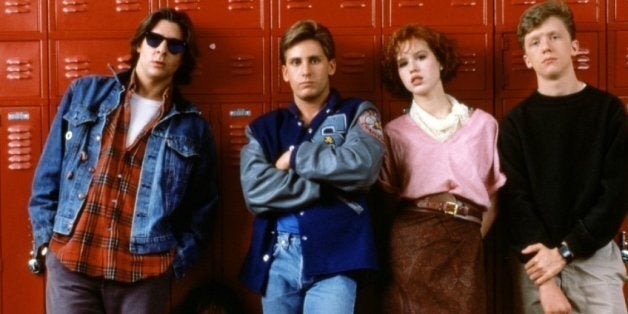 30 years and one day ago, one of the most iconic moments in movie history took place: The Breakfast Club detention.
It's truly one of the all time favourite teen movies from the 80s, and, in honour of this we're bringing to your attention this video depicting the top 10 fictional schools of all time.
Shermer High School, where The Breakfast Club was set, makes it to number 6 on the list for it's supposedly realistic depiction of five high school stereotypes (the brain, the criminal, the jock, the princess and the weirdo). But which fictional school is number one?
Also featuring are Rydell High School, familiar to many from Grease, and Lee High School from the film Dazed and Confused, the home of Ben Affleck, Matthew McConaughey, druggies and bullies. Described as a typical Texas high school (let's hope they're not really like that), has there ever been a cooler school?
Xavier's School For Gifted Youngsters from the X-Men franchise also makes an appearance, perhaps to the surprise of some. It's probably not the first school you'd think of, though it's hard to argue that if you did have a superpower you'd want to go to anywhere else!
The schools were chosen for their great teachers, fun parties and just general awesomeness, and so it must be of no doubt to many that Hogwarts is up there. Who didn't wait for a letter when they were 11?
Do you agree with this list? Or should a different school have made it to the top spot?
Popular in the Community