The last despairing days of Boris Berezovsky's life have been recalled before an inquest, which heard the Russian oligarch had spoken of killing himself after losing a legal battle with Roman Abramovich.
The tycoon's lifeless body was discovered slumped on the floor by his bodyguard at his ex-wife's luxury property in Ascot, Berkshire, on March 23 last year.
However a paramedic who attended the scene said there were some "strange" elements to the incident, including the colour of Mr Berezovsky's body.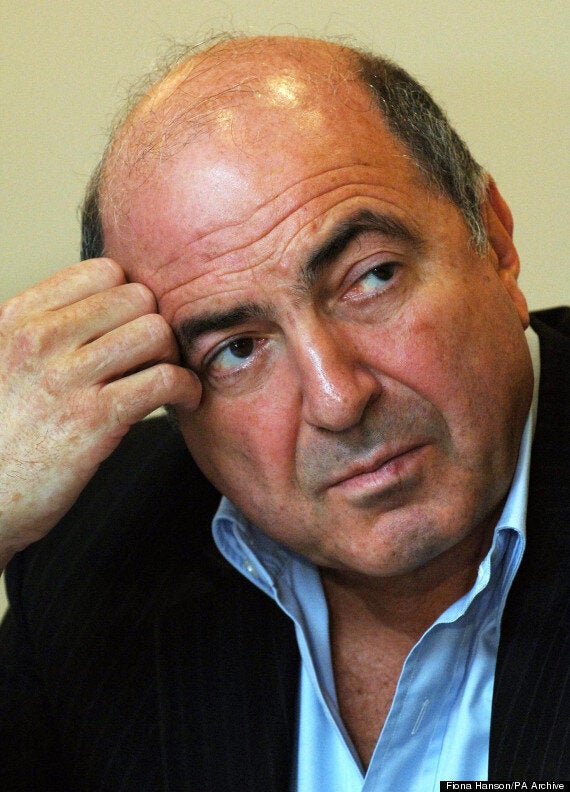 Boris Berezovsky was found dead after losing a legal battle with Abramovich
The witness said: "In my experience normally when we go to patients in these circumstances they tend to be quite pale. I felt that the colour was quite a deep purple."
Paramedic John Pocock added that he received a phone call to say that police were warning of "hazardous materials" being present in the property and a "warning tone" went off on the alarm he carried to detect levels of background radiation.
He said he spoke to Avi Navama, Mr Berezovsky's bodyguard of six years, who "indicated that he wasn't aware of any radiation" and advised him to leave the mansion, as he did.
Mr Pocock said: "It may have just been a faulty meter.
"It could have been that it was an accumulation of background radiation that may have set the alarm off."
He added that there was nothing "glaringly obvious" which suggested anything other than hanging.
Mr Berezovsky's death came months after his lengthy private litigation case with billionaire Mr Abramovich ended in defeat - costing him millions of pounds and altering his personality, the hearing was told.
Avi Navama told the inquest at Windsor Guildhall that he was "very low" and "depressed" in the last four months of his life but seemed "different" in the final two days before he died.
Speaking of when he last saw him, the night before he died, Mr Navama said: "He looked at me with very low, tired eyes.
"Like he doesn't know what to do."
Police confirmed the Russian exile's cause of death was "consistent with hanging".
Mr Navama's wife, Zoe Watson, also described changes in Mr Berezovsky's behaviour.
In a witness statement read before the court, Mrs Watson said: "The Mr Berezovsky (I) knew was a dynamic, larger than life personality who became someone who withdrew into himself and became a shell of the man (I) once knew."
In her statement, Mrs Watson said her concerns deepened on a trip with her husband and his employer to Israel.
The hearing was told: "Mr Berezovsky regularly went to his room.
"His head was in his hands. He was pale and shaking. He looked broken.
"I saw he was taking strong anti-depressant medicine.
"He was having panic attacks and heart palpitations."
Mrs Watson said she had become aware Mr Berezovsky, 67, had discussed suicide with one of his children at that time.
She said: "He asked about how to do it."
Berkshire Coroner Peter Bedford said he acknowledged that the witness had only met her husband's employer "about eight times", and added: "Her knowledge of Mr Berezovsky is very limited but it is interesting to note the change of personality."
The coroner opened the hearing by stating he discounted theories in some press reports that Mr Berezovsky had faked his own death.
Asked by the coroner if he had any reason to believe Mr Berezovsky was killed by someone else, Mr Navama said: "No."
The bodyguard said that ahead of losing the court battle with Mr Abramovich, Mr Berezovsky was a "very active person, very dynamic".
"He didn't sleep much," he added. "After the verdict Mr Berezovsky was very depressed. He took, as far as I know, anti-depressants.
"His routine changed completely. He used to stay inside all the time in his room."