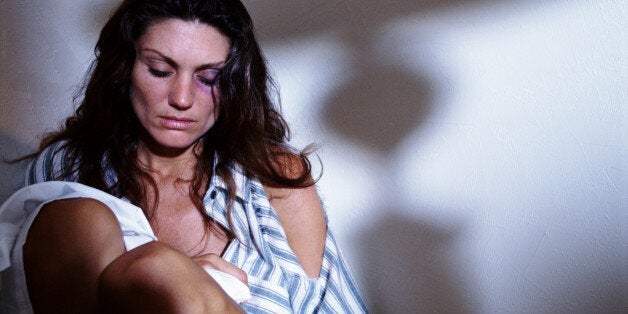 Thousands of domestic violence victims are being failed by police forces across England and Wales due to "alarming and unacceptable weaknesses" in the way cases are investigated, inspectors have found.
In a damning report, Her Majesty's Inspectorate of Constabulary (HMIC) said only eight out of the 43 forces responded well to domestic abuse and the most vulnerable victims faced a "lottery" in the way their complaints were handled.
Poor attitudes, ineffective training and inadequate evidence-gathering were all heavily criticised by the watchdog, which has called for an urgent overhaul of the response to domestic abuse - from frontline officers up to police chiefs.
Reacting to the inspection's findings, campaigners warned domestic violence was still treated as a second-class crime by police, while Labour demanded action from the Home Secretary.
Sandra Horley, Refuge's chief executive, said: "HMIC has come to a stark conclusion that the police response to domestic violence is not good enough.
"It is a national disgrace that decades after Refuge opened the world's first safe house for victims ... the police are still not responding appropriately to women and children's cries for help."
HM Chief Inspector of Constabulary Tom Winsor said: "Domestic abuse casts a terrible blight on the lives of very many people, and can have tragic consequences.
"In too many police forces we found there were serious weaknesses in services, which are putting victims at unnecessary and avoidable risk."
He added: "Domestic abuse is not only about violence, it is about fear, control and secrecy.
"It is essential that the police make substantial reforms to their handling of domestic abuse, including their understanding of the coercive and psychological nature of the crime as well as its physical manifestations."
There were 269,700 domestic abuse-related crimes in England and Wales between 2012 and 2013, the report said, with 77 women killed by their partners or ex-partners in the same period.
Inspectors singled out Greater Manchester, Bedfordshire, Cambridgeshire and Gloucestershire Police forces as being of particularly serious concern, while hailing Lancashire Police as having the best response to domestic abuse.
HMIC raised concerns about poor attitudes displayed towards domestic abuse victims, with some officers showing a "considerable lack of empathy".
Police attitudes were recently laid bare in a case in the West Midlands, where officers were inadvertently recorded calling an alleged victim a "f***ing slag".
In the report, inspectors said: "HMIC is concerned about the poor attitudes that some police officers display towards victims of domestic abuse."
They added: "Victims told us that they were frequently not taken seriously, that they felt judged and that some officers demonstrated a considerable lack of empathy and understanding."
HMIC warned the quality of response of an officer attending a domestic abuse incident was entirely dependent on the individual attending and was left "almost entirely to chance".
"The service that some of the most vulnerable victims in our communities receive from the police should not be a lottery," the report added.
This lack of understanding is partly driven by current approaches to training, which should be overhauled, the inspectors said.
Training is largely reliant on "e-learning", which typically involves a police officer reading information on a computer and then answering a short multiple-choice test, HMIC found.
Further failures in how officers gathered evidence in domestic violence cases were highlighted by the inspection.
In a file review of 600 domestic abuse cases of actual bodily harm, that is, where the victim will have a visible injury, inspectors found photographs of injuries were taken in only half the cases.
And in three cases out of 10, officers' statements lacked important details such as a description of the scene or injuries.
HMIC said: "In many forces, HMIC found alarming and unacceptable weaknesses in the collection of evidence by officers after arrival at a domestic abuse scene."
Some forces had disabled the camera function on officers' phones, leading desperate investigators to resort to using their personal phones to take photographs of victims injuries.
There were also "unacceptable" variations in charging abusive partners with criminal offences, inspectors said.
HMIC warned in some forces there were "high levels" of cautioning, while the number of prosecutions pursued without the support of the victim was too small.
Forces were also found to be using so-called restorative justice as a way of resolving domestic abuse assaults between intimate partners - that is bringing couples together to discuss the incident.
Inspectors said this was "not appropriate" and gave rise to "unacceptable risk".
Looking at managing risk, inspectors said forces should consider applying the same disruption tactics that work against organised crime groups to domestic abusers - including using covert resources, such as surveillance, to collect intelligence.
Among the four forces that were found to be of serious concern, Bedfordshire had one officer working in its specialist domestic violence unit, and in a case in Greater Manchester, the 13-year-old daughter of a victim was asked to act as a language interpreter for officers investigating allegations against her father.
Among its recommendations, HMIC has called for a national oversight and monitoring group to be set up by Government, chaired at a senior level.
HM Inspector of Constabulary Zoe Billingham said: "We believe the findings of this report should be a wake-up call for the police service.
"Domestic abuse must no longer be the poor relation to other policing activity."
HMIC inspected all 43 forces, as well as drawing on data from 600 files on domestic abuse-linked cases of actual bodily harm, nine focus groups attended by 70 victims and a survey of more than 500 victims.
Diana Barran, chief executive of charity Co-ordinated Action Against Domestic Abuse (CAADA), said Police and Crime Commissioners and Chief Constables had a responsibility to tackle the problem.
She said: "We look forward to seeing the leadership, accountability and transparency that can move domestic violence from being treated as a second class crime by the police to one where victims get the response that they deserve."
Shadow home secretary Yvette Cooper said: "We have been warning the Home Secretary for the last three years that action against domestic abuse has deteriorated.
"This report from Her Majesty's Inspectorate is important, but as a response from Government to the problem of domestic violence it simply isn't enough.
"Victims of domestic violence are being badly let down, and too many abusers are getting away with horrible crimes."
She added: "We need answers from the Home Secretary about why things are getting so much worse and what she will do to improve action by the police, prosecution and support services too."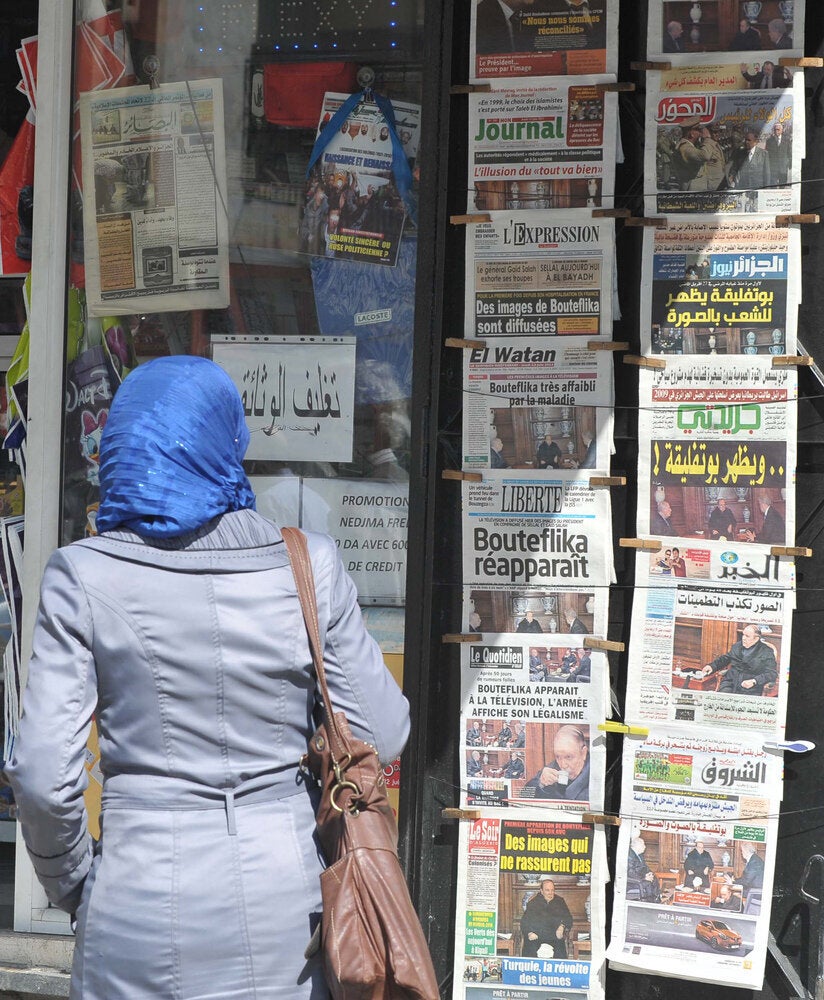 20 Countries That Don't Outlaw Domestic Violence
Popular in the Community