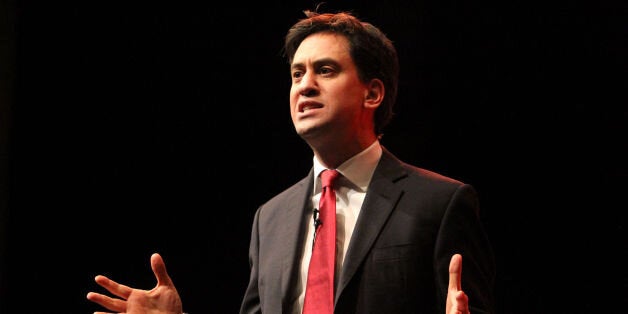 Ed Miliband faces a rebellion of Labour MPs today and claims he is "playing politics" as the government moves to write into law a cap on overall welfare spending.
The Labour leader has ordered his MPs to back the plans, which would cap welfare spending at £119.5 billion in 2015/16, in the Commons lobbies but it is thought 20 to 40 of his MPs could vote no.
Former leadership contender Diane Abbott is set to be among the MPs planning to defy the Labour whips when the vote is called this afternoon.
Abbott (Hackney North and Stoke Newington) said she would not support the cap because it was the wrong thing to do.
She said: "Everyone wants the welfare bill to come down because spending on welfare is the price of failure. However, we think this cap will just encourage arbitrary cuts rather than long term policies because that will bring down welfare spending.
"We know, because of research by the Chartered Institute of Housing, when they did four pilots of the cap, in Haringey only 10% of households were known to have found jobs and 50% had to get more money from the council.
"It's also part of the narrative to demonise benefit claimants. I don't think we should allow George Osborne to play politics with this issue, because it is people's lives."
Asked if Labour backing the plan would open the Opposition to the same charge, Abbott said: "I think there is a danger it would be seen as playing politics. "What we need to be doing is setting up an alternative narrative on benefits to George Osborne."
Speaking ahead of the vote, shadow chancellor Ed Balls explained why Labour backed the principle. He said: "Ed Miliband called for an overall cap on social security spending last year, so we will support the welfare cap in the House of Commons today.
"But George Osborne has already broken his own targets in this Parliament. His failure to tackle low wages, deal with the cost-of-living crisis and get more homes built means he is set to spend £13 billion more on welfare than he originally planned.
"Where this government has failed, Labour will make different and fairer choices to keep the social security bill under control and tackle the root causes of spending."
Labour's £13 billion figure is the difference between what Mr Osborne predicted would be spent on social security in his 2010 autumn statement between 2011 and 2016 compared with the actual spend for the last two years and forecasts presented in last week's Budget.
Miliband is also facing mounting pressure over his leadership after latest poll ratings revealed most voters do not view him as a prime minister in waiting.
Research for The Times found fewer than one in five adults, just 19%, could imagine the Labour leader in No 10, putting him significantly behind Prime Minister David Cameron when he was in opposition.
The YouGov poll found that only 26% of voters think Labour is ready for government, while among the party's supporters fewer than half, 49%, believe Mr Miliband looks like the country's next premier.