Steve Coogan has slammed what he calls "myopic and self-centred" actors who lack political opinions.
The star of 'The Trip' and 'Alan Partridge', who recently enjoyed critical success with his film 'Philomena', told Radio Times he felt obliged to speak out on matters because he has a public platform.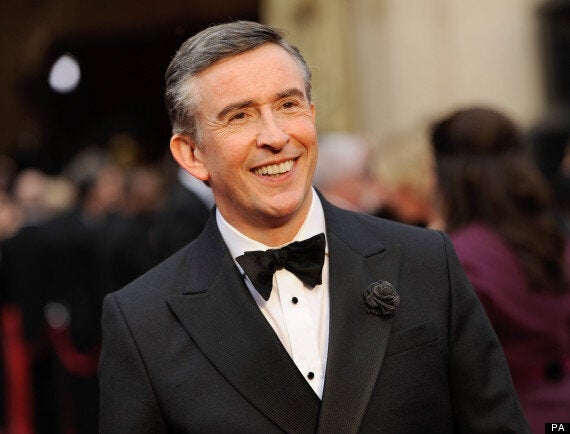 Steve Coogan is fed up with irony, and people "too cool for school"
He says, "What I find intolerable among my peers is people who have no political opinions or think they're not interested in politics - as if they think it's like asking are they interested in horticulture?
"It's myopic and self-centred to only have opinions on things that affect you directly. If you have any magnanimity towards the rest of the world, you should be interested in what is going on, even though it doesn't directly affect you.
"I do it because I feel I have a moral responsibility to speak about things, if I am empowered in some way - especially if others won't."
Steve referred to his participation in the Hacked Off campaign on press reform, adding, "I mean, I got into the whole thing about the reform of the press because no-one else was."
Do you agree with Steve Coogan that stars should speak out, or is it beyond their responsibility? Share your thoughts below...
And the actor and writer also revealed he's "not that interested in comedy", despite making his name and fortune on the back of such projects.
He says, "Cynicism is easy and, although people think it's very clever to be cynical, it is, but ultimately it's unsatisfying.
"What's really bold and what is the toughest choice is to talk about love and hope and optimism, and those are the things that people shy away from because they find it awkward or they don't know how to deal with them."
The actor, will be seen again on screens in 'The Trip To Italy', which reunites him with Rob Brydon for series two of the comedic drama, but Steve says now, "I'm not that interested in comedy - that's the problem. It's a busman's holiday for me and I'd rather watch documentaries than watch comedy."
"I want to do British dramas, that aren't period costume dramas. I think the US has had the monopoly on this for too long. There'll be comedy in every thing I do, but I want to use comedy for the right reasons, to move people, and seduce people into thinking about the stuff I think is important.
"So, basically, I want to make people laugh, and think, and cry a bit."
'The Trip to Italy' will be aired on Friday 4 April at 10pm, BBC2.