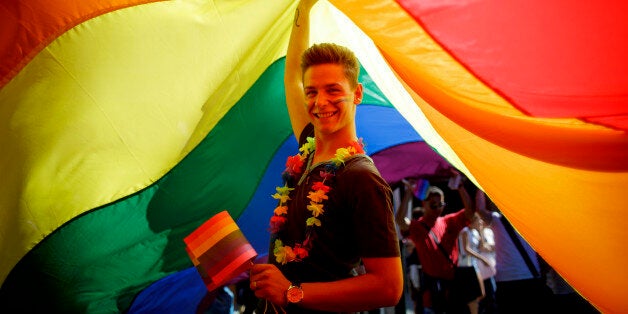 Gay couples are able legally to tie the knot from Saturday, with some expected to do so as soon as the clocks tick past midnight.
The Deputy Prime Minister said the multi-coloured flag - adopted as a symbol of the gay community in 1970s San Francisco - will be flown above the Cabinet Office and Scotland Office from Friday.
And he encouraged the whole country to raise a glass to mark the occasion. "As all the same-sex couples make their vows this weekend, they will be making history," he said.
"Finally, after years of campaigning, any couple who wants to get married can get married. Together we've made our country a place where we celebrate love equally, gay or straight - and for that reason we should all be raising a glass.
"Raising the rainbow flag on Whitehall is a small symbol to celebrate a massive achievement. I want to wish everyone getting married this weekend the very best of luck, on what is a truly momentous occasion."
Andrew Lansley, the Conservative leader of the House of Commons told MPs on Thursday he would be "raising a glass" to all the people getting married on Saturday.