Liam Neeson has recalled the moment he was on set with Woody Allen, when the director received the call informing him Mia Farrow had found naked photos of her adopted daughter Soon-Yi.
The 'Taken' actor was filming intimate scenes with Judy Davis for their movie 'Husbands And Wives', when Woody received a telephone call informing him of the situation.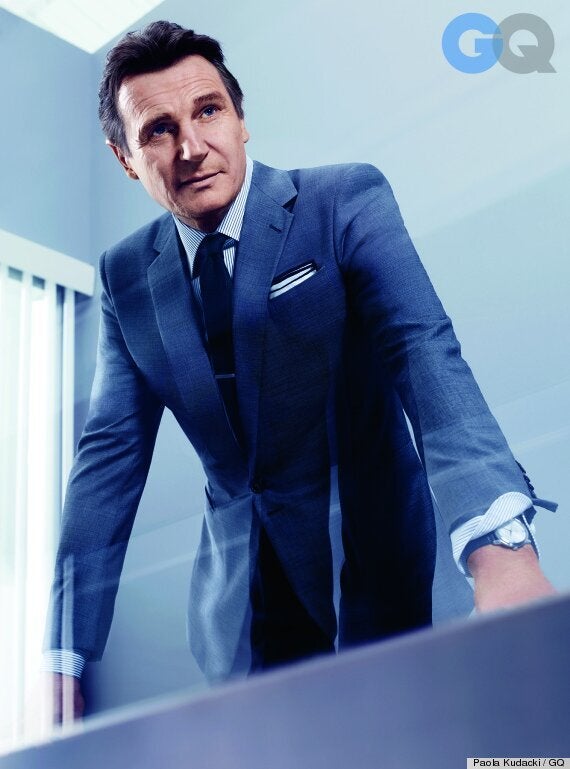 Liam poses for April's GQ magazine
"However, there was one incident - people think I've made this up, but no," he explains to GQ. "There's a scene where I'm going down on Judy Davis, right.
"And the crew are all ready, and we're waiting for Woody - No-show."
"It's starting to get a bit uncomfortable - it's a bed scene," he continues. "Anyway, he came out after about twenty minutes and said, 'Okay. Camera starts on Judy. Liam, I want to just see the top of your head. Okay, we know where you're going.…' So there was no apology; nothing.
"What happened: His lawyer had gotten in touch with him to say Ms. Farrow has found naked photographs of her adopted daughter [Soon-Yi]."
Woody and long-term partner Mia Farrow split in 1992, when the actress discovered naked photos of her adopted daughter Soon-Yi in Allen's apartment.
Following the split, Allen and Soon-Yi began a public relationship and the pair have been married since 1997.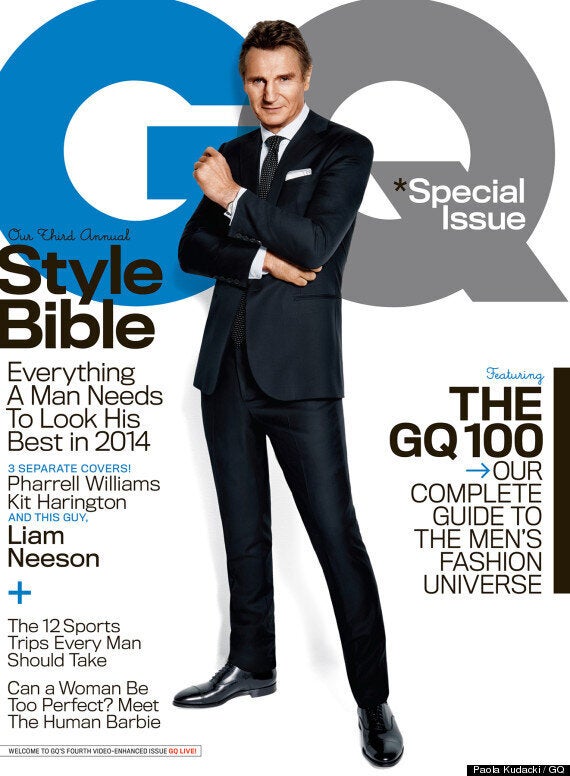 Liam is one of the stars on GQ's cover this month
Liam Neeson also opened up about how he's finding life as a single father since the tragic death of wife Natasha Richardson in a 2009 skiing accident.
"There's a worry nowadays, with every parent I've spoken to. It's f**king drugs. It's a virus," he states. "A teenager can take it and suddenly they can be hooked, and it changes their life and their family's forever. That's my constant worry.
"And I trust them, and they're sensible boys, but it can be just that chemistry that doesn't work."
The 61-year-old actor added that he's not dating at the moment - "I'm keeping myself to myself."
"And I like it that way," he continues. "I'm not hunting. I'm the opposite of a - what would a male cougar be? Is there such a thing? Whatever it is, I'm not that."