Stewards were asked to guard the "Chosen One" banner in the Stretford End amid threats to rip it down as United were humbled 3-0 by Manchester City on Tuesday night. But in response to the club's refusal to remove it, some fans have arranged for a plane to fly overhead with the message "Wrong One - Moyes Out" for the lunchtime kick-off this weekend.
Supporters have chipped in through the RedIssue website to raise almost £1,000 for the planned flyover in the aftermath of a 10th Premier League defeat.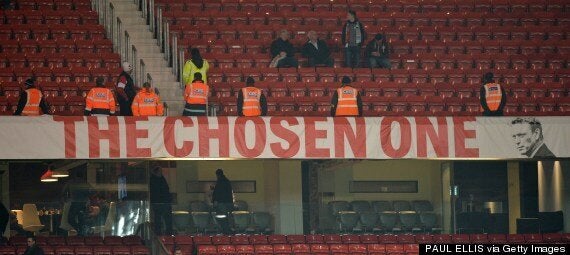 Moyes' banner was placed on the Stretford End at the start of the season
Old Trafford become mutinous as the champions were humiliated by City. Moyes was confronted by one irate supporter while Sir Alex Ferguson, who chose the Scot to succeed him, was verbally abused over the appointment.
United remain fully supportive of Moyes, despite eight losses in 17 games this year.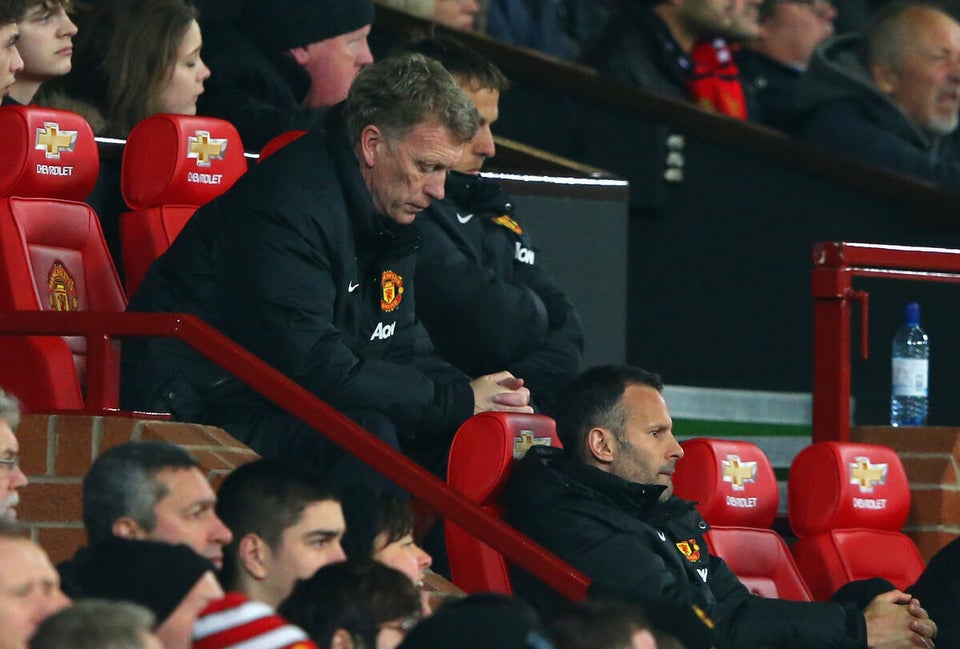 Moyes v City